Track Day Prep at Rennstatt
---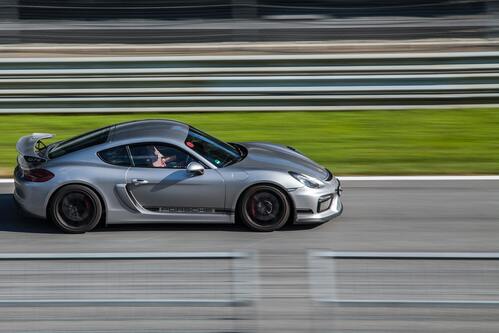 Are you planning to take your Porsche on the track this year? Here are a few things you'll need to do.
Schedule your track tech inspection at Rennstatt, ArborMotion's performance division. If you don't have the inspection form, we have current copies on hand.
Your Rennstatt technician will inspect all areas of your vehicle including:
Tires
Brakes
Suspension
Engine
Seatbelts and safety measures
Glass
One of the big things for all track days is brakes. You must have a brake fluid flush within three months of your event. If you skip this maintenance, you'll not be able to race, and no one wants that!
You'll also need to have Rennstatt perform a track tech inspection every three races, every six days of track usage (for multi-day events) or every 2,000 miles.
When you call us, let us know when your event is and we'll get you scheduled in ample time to do an inspection. You'll want to have your appointment scheduled for at least a week before your event. This is important to give enough time to make any services that are necessary, should there be any, so you can still participate in your track day.
Schedule Porsche Service in Ann Arbor at Rennstatt!
We'd love to be your go-to Porsche service center. At Rennstatt we'll keep yours performing as Porsche intended. We are Ann Arbor's most experienced independent Porsche shop perfoming everything from factory scheduled maintenance to engine repair & rebuilds and have been trusted by local enthusiasts for more than 35 years!
Call Rennstatt for Porsche service in Ann Arbor at 734-761-1088 to schedule your appointment today!