Did You Know It's Wheel Alignment Season?
---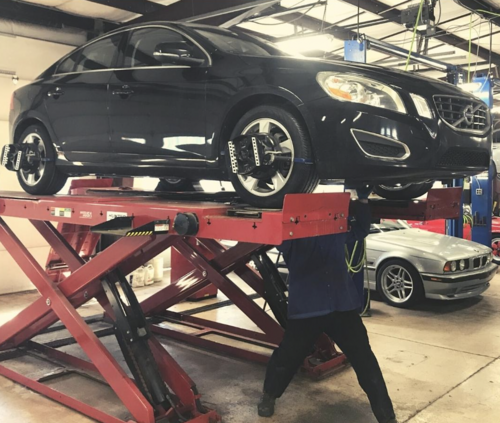 Summer is here! You might think only your garden needs tending, but your car needs yearly care too, and spring is the perfect time to get your wheels aligned. It's time to schedule your appointment at ArborMotion, the premier provider of European auto repair in Ann Arbor.
Why Do You Need a Wheel Alignment in the Summer?
Michigan winters mean driving through potholes, over snowy speedbumps and through other harsh conditions. Other things that cause the need for an alignment are carrying loads too heavy for the car, off-roading, and rubbing along curbs. If your car doesn't get a yearly alignment in summer, you may face more costly repairs down the road.
Signs Your Car Needs an Alignment
There are several signs your car may need a wheel alignment:
Your steering wheel is crooked when you try to drive straight.
Your steering wheel is noisy.
Your car pulls to the right or left.
You can hear your tires squealing.
You see uneven or serious wear on your tires.
Even if your car doesn't show obvious signs, winter can affect your car's suspension. ArborMotion will inspect your car and see if an alignment is needed.
What Does a Wheel Alignment Do?
Wheel alignment is a basic step in maintaining your car's care over time and an alignment doesn't just allow your tires to perform at their peak; it also aligns your steering system, including your suspension. When your car is aligned, the steering wheel is straight and the car does not pull to one side or another. When a car pulls it is not just wearing out your tires, it is putting tremendous stress on your suspension system and greatly affects the handling of the vehicle.
Why Should I Choose ArborMotion's European Auto Repair in Ann Arbor?
At ArborMotion, we believe auto repair should be easy. We're the premier Ann Arbor provider of European Auto Repair. We're top-rated and have been servicing European cars for over 35 years. We have the knowledge and experience to provide excellent care for your car.
Frequently Asked Questions:
Does ArborMotion provide other services for European, Asian and domestic cars?

Yes. We offer a complete range of maintenance services, including brakes, exhaust systems, engine performance and other services.

Does ArborMotion offer shuttle services during alignment appointments?

Yes. We offer complimentary door to door shuttle service for your convenience.

Do you have other locations?

No, ArborMotion is locally based in Ann Arbor, Michigan.
ArborMotion would love to serve as your premier choice for vehicle alignment! Please contact us to schedule your appointment today or call (734) 761-1088 .