All Season Porsches
---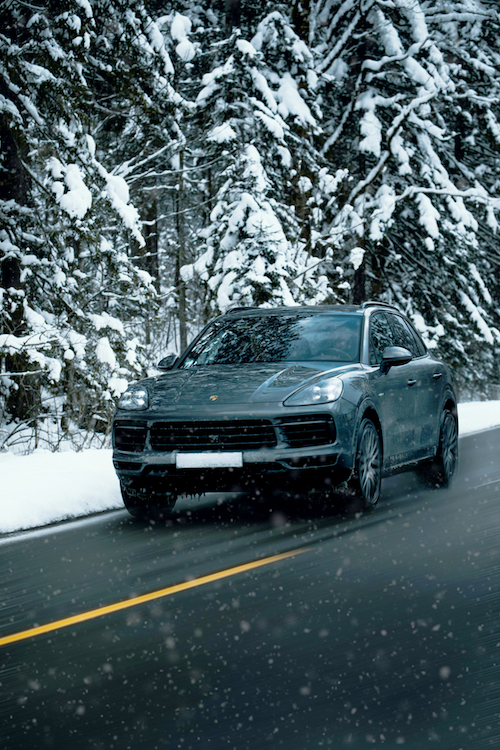 You already know you've made a wise and fun choice in purchasing your year-round Porsche. Whether you decided on a Panamera, Macan, or Cayenne, you've given yourself the gift that keeps on giving all year long! A lot of people will talk about spring-prep, but your Porsche needs to be cared for every season to get the most enjoyment and the longest life from your vehicle.
Bring your all-season Porsche into Rennstatt for winter maintenance care including:
Oil changes - keeping your engine well-lubricated is one of the most important things you can do for any vehicle.
Battery check - cold weather is harsh on battery life. Without a healthy battery you won't be able to get out of your driveway!
Tires - this one is almost not worth mentioning; Porsche owners are exemplary models of utilizing proper tires for each season.
Alignment - when the weather turns cold and big potholes sneak up, alignments can be thrown off just from your daily drive.
Coolant (and all fluids) - if there's any kind of leak or rupture in fluid lines, catastrophic repairs may not be far behind. Keeping an eye on fluid levels gives insight into what's happening in your engine bay.
Filter changes - with every oil change at ArborMotion's Rennstatt division, you'll receive a new oil filter. We'll also clue you in on when it's time to change out your cabin, engine, and fuel filters.
General mileage-based maintenance - your Porsche is precisely engineered and designed to run efficiently, as long as you take proper care of it. Keeping up on flushes, spark plugs, and brakes are all essential to keeping you behind the wheel for many happy miles.
Did you know you can schedule a pre-trip inspection with our Porsche Technician?
Before you head out on a winter ski trip, or a cruise to warmer weather, bring your Panamera, Macan, or Cayenne in to see us. We'll make sure everything is in tip-top shape so you can enjoy your trip without needing to wonder where the nearest Porsche auto repair shop might be when you're on the road.
Schedule Service on Your Porsche Today!
We'd love to be your go-to repair shop to help ensure you and your family are safe. Bring your Porsche to Rennstatt, the performance division of ArborMotion and we'll have it running in tip-top shape in no time! At Rennstatt, we care about your safety! No question is too big or small. Call Rennstatt for Porsche maintenance and repair at 734-761-1088 to schedule your appointment today!