Make Your Holiday Merry & Bright!
---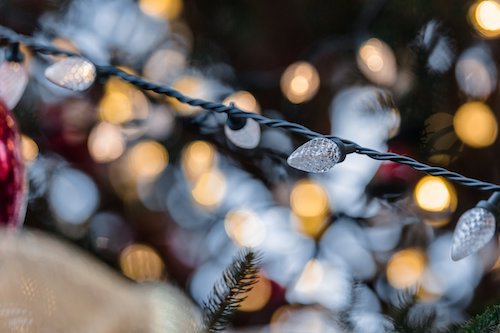 The Holidays are near and that means houses and businesses will soon be setting up lights, trees, wreaths and anything else their eyes and hearts desire.
There's nothing better than driving through a neighborhood at night with your friends and family looking at all the light displays.
Michigan has some awesome drive-through light festivals as well as some awesome cities that put up huge displays!
The Wayne County Lightfest in Westland, MI is the largest and longest drive-through holiday light show in the Midwest! They have more than 47 giant animated holiday-themed displays. You enter at Hines Dr./Merriman Rd and it ends on Telegraph Rd in Dearborn Heights.
Rochester, MI is also known for their light show. Buildings downtown get covered head to toe in lights, making the entire downtown area one huge light display. They use 1.5 million lights. This will be sure to "light your way" to their awesome shops and restaurants.
The Michigan International Speedway puts on a 3-mile-long animated drive-through. There are 65 different themes, a 250 FT lighted tunnel and a forest of huge trees. There's also a chance to see real live reindeer!
And finally, even though this isn't a drive-through, Greenfield Village puts on a fantastic display of holiday cheer. Perfect for the whole family, Greenfield Village has carolers, sleigh bells, and roasted chestnuts. Tickets sell out quickly, so make sure to get yours before they're gone.
Happy Holidays, from your friends at ArborMotion!