How to Be Seen Driving in the Snow
---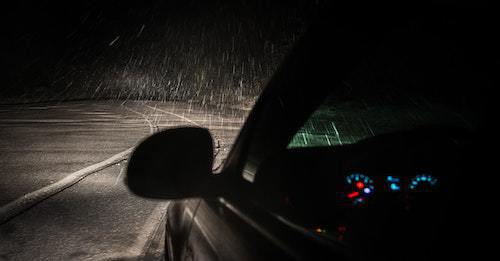 Driving in the snow is not only stressful but can be very dangerous. We do everything we can to make sure our vehicles are safe – brush off snow, turn on lights, and drive at a safe speed. But is there more we can do to be seen while driving in the snow?
You want to make your vehicle as visible as possible so other drivers can not only see you, but can avoid you if the roads are slippery.
1. Make sure you have clean wipers! If you're going into winter with old wipers that have survived the hot summer sun, you should think about investing in new wiper blades. This will increase your ability to see clearly!
2. Remove all the snow from your vehicle! We're positive that you've been driving around this winter and have encountered a vehicle with snow on the back window, flying off the top only to land on the car behind them. Snow falling from the sky is bad enough, you don't want to be driving behind someone like that when a huge chunk falls off and lands on your car, possibly startling you into an accident.
3. Make sure your headlights are working properly and clear all the snow off them! It gets dark sooner in the winter and with black ice, snow and slush, driving in the dark is even harder. If the drive becomes too dangerous, you can put on your hazard lights, but this only works if they aren't covered in snow!
Make yourself visible, drive safely, and plan on being on the road longer than normal. It's ok if you get home 10+ minutes later than usual. No need to speed through town just to crash into a snowbank. Driving safely will help keep the drivers around you safer, too.
Schedule Service on Your Domestic, Asian or European Vehicle Today!
Regular maintenance and service on your Domestic, Asian or European vehicle allows us to diagnose issues before they become severe and possibly more expensive to repair. Contact Us to schedule an appointment today