Animals Could Be Lurking Under Your Hood
---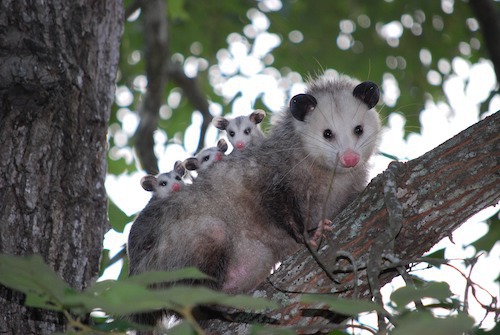 With summer here, many of us are taking our vehicles out of storage, only to find uninvited visitors under the hood. Motorists have found opossums, squirrels and even rats living under the hoods of their cars.
Aside from the shock of finding a rodent living in your vehicle, the damage they can cause can be a major headache. They'll eat your wiring and even your air filter!
Rodents love newer cars because the wiring tastes like desert. Why? In some newer cars, wiring insulation is made from a soy-based material, while older cars typically used petroleum-based material. Even when they're discovered, some rodents show no desire to leave.
How can you keep rodents away?
You can use mint or lavender to keep pests away. They hate the smell. Spray the aromas lightly on your engine, inside your car and on the wheel wells.
Schedule Service on Your Domestic, Asian or European Vehicle Today!
If you do find that rodents have destroyed your engine's wiring, bring your vehicle to ArborMotion and we'll have it running in tip-top shape in no time! No question is too big or small. Schedule an inspection for your vehicle online or by calling today.