Your car, like new again!
---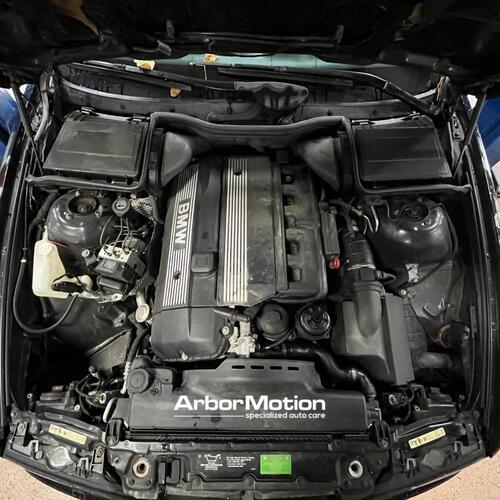 We get attached to our vehicles – they're vital to keep our daily lives running smoothly and keep us on time. With the price of new and used vehicles at an all-time high, does it make sense to refresh the one you already own?
The Cost of New Vehicles is High
It's common to hear stories of people attempting to buy a new car only to run into roadblocks. High deposit fees, spotty parts availability, long waiting lists, and the very real possibility that you won't end up with the vehicle you're setting out to purchase. It all adds up!
Used Vehicle Quality is Uncertain
Unless the seller has ample records, or you're purchasing a certified pre-owned vehicle, you only have the seller's word that they took good care of the vehicle you're considering. There's no guarantee that they didn't defer maintenance, or that they used the proper Original Equipment Manufacturer parts when doing repairs. If the seller isn't a current customer of ArborMotion, you don't know what kind of quality the maintenance and repair work has been.
The Most Cost Effective Option is to Refresh Your Vehicle
Instead of overpaying for a new vehicle, invest a fraction of what you would spend and refresh your current vehicle instead! A refresh can (and for best results, should) include:
Flushing and replacing all fluids
Replacing your brake pads and rotors
Removing and replacing your spark plugs and coils
Replacing your suspension components
Buying new tires, and getting an alignment done
If your vehicle is around 10 years old, many of the components are probably still in good shape, some things are just worn down. Instead of selling it down the line and buying new, you can give your vehicle some TLC and keep it comfortably rolling along for many miles to come.
Schedule Service on Your Asian or European Vehicle Today!
We'd love to be your go-to repair shop. Bring your vehicle to ArborMotion and we'll have it running in tip-top shape in no time! At ArborMotion, we care about your safety! No question is too big or small. Call ArborMotion for domestic and European auto repair at 734-761-1088 to schedule your appointment today!