What You Didn't Know About the Jeep Wrangler!
---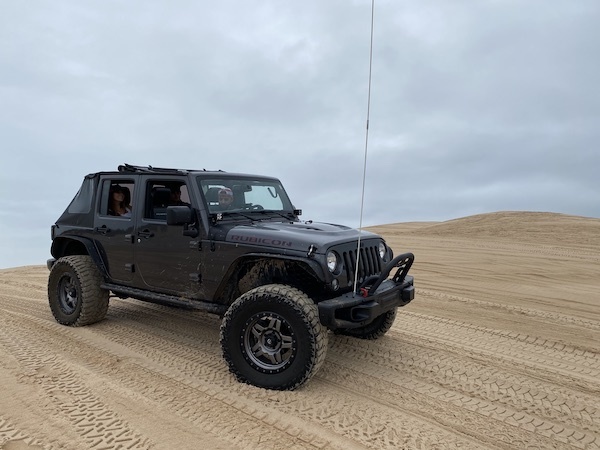 The Wrangler debuted in 1986 at the Chicago Auto Show, after they discontinued making the Jeep CJ series. The Wrangler is arguably an indirect progression from the World War II Jeep, though the CJ (Civilian Jeeps) produced by Willy's, Kaiser-Jeep and American Motors Corporation from the mid 1940'S through 1980's. Although neither AMC or Chrysler (after it's purchase of AMC in 1987) have claimed that the Wrangler was a direct descendant of the original military model, both the CJ Jeeps and the conceptually consistent Wrangler, with their sold axles and open top, have been called the Jeep model that's the most popular within the brand family.
When our great state opens up where is your favorite place to take your Jeep?
In the state of Michigan, one of the best places to go in your Jeep Wrangler is the Sleeping Bear sand dunes. The Sleeping Bear sand dunes are ranked among the highest when it comes to vacation spots for our customers. The picture accompanying this article is one of our customer's - Paxton Naebeck's - 2016 Jeep Wrangler Rubicon Hard Rock at the Sleeping Bear sand dunes.
Diagnose Issues Today with Scheduled Service on Your Jeep!
As always, remember to bring your vehicle into ArborMotion for your pre-trip inspection! Regular maintenance and service allows us to diagnose issues before they become severe and possibly more expensive to repair. Contact Us to schedule an appointment for your Jeep!