Get Your Vehicle Ready for Warm Weather!
---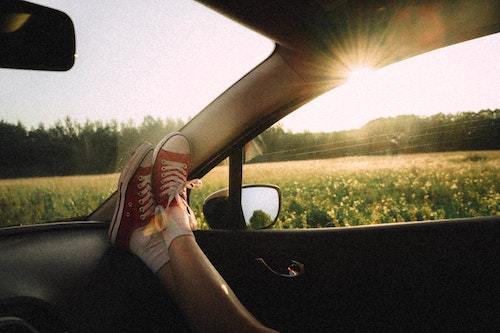 It's springtime! If you are hitting the road it's time to get your vehicle ready for warm weather driving. Come to ArborMotion for a Complimentary Trip Inspection! We'll give you an honest evaluation of your vehicle's needs and advise you on what, if anything, needs attention.
This inspection includes, among other things:
Inspect Engine Oil Level and Condition
Inspect Transmission Fluid Level and Condition (If equipped with Dip Stick)
Inspect Power Steering Fluid Level and Condition
Inspect Coolant Level and Condition
Inspect Brake Fluid Level and Condition
Top Off Windshield Washer Fluid and Note Quantity Added
Inspect Tension and Condition of Drive Belts
Inspect Engine Air Filter (if Accessible)
Visual Inspection of 12v Battery (if Accessible)
Inspect Suspension and Steering Components and Check for Wear or Play
Inspect for Fluid Leaks
Inspect Exhaust System
Visual Inspection of Brakes
Inspect Wheels for Damage
Inspect Tires and Record Tread Depth
Check and Adjust Tire Pressure
Check Wiper Blades
Evaluate Engine Performance and Idle Quality
Evaluate Transmission Shift Quality/Clutch Performance
Evaluate Ride Quality, Suspension, Steering, and Alignment
Check for Drive train Noise or Abnormal Behavior
Inspect Exterior Lights
Check Function of Gauges and Warning Lights
Let ArborMotion give you an honest opinion of your vehicle's overall health to give you confidence on the road this spring!
Schedule Service on Your Domestic, Asian or European Vehicle Today!
Recommended repairs should be addressed before you hit the road for any trip. We'd love to be your go-to repair shop to help ensure you and your family are safe. Bring your vehicle to ArborMotion and we'll have it running in tip-top shape in no time! At ArborMotion, we care about your safety! No question is too big or small. Call ArborMotion at 734-761-1088 to schedule your appointment today!