10 things You Should Know About ArborMotion
---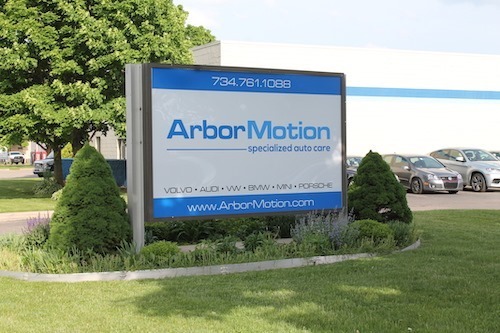 Want to put trust in your mechanic?
Want to find a mechanic who can get the job done right the first time?
It can be difficult to find a shop that speaks to you and goes above and beyond. At ArborMotion, we put you and your family's safety first. We'd love to have you to consider us your go-to shop for all your maintenance and repair needs.
In case you're new to ArborMotion, here are a few things you should know:
Longevity. We've been a trusted source for auto repair in Ann Arbor for over 35 years
Specialization. We have technicians dedicated to the vehicles we repair, so you know well trained, professional and experienced technicians understand your car.
Technology. We keep up to date with the latest technology to properly diagnose issues with your vehicle. These tools are expensive, but your vehicle is a rolling computer and if a shop doesn't have the right diagnostic tools, they're just guessing what's wrong. We don't guess, we diagnose!
Accessibility. We're conveniently located off State Street just south of I-94.
Transparency. Our Shop Ware software allows you, our customer, to have all the information at your fingertips to make educated decisions about your vehicle maintenance and repairs. Pictures and video of your vehicle and any issues we find are just a click away.
Convenience. Our hours of 8am to 5pm allow plenty of time to drop off and pick up your car. We also offer flexibility with a convenient drop box to work around your after-hours schedule.
Mobility. We have a fleet of 7 loaner vehicles that we lend our customers free of charge (simply inquire about one when making your appointment). We know the real problem is often not that your vehicle needs service, it's that you don't have wheels while it's in the shop. We've got you covered!
Daily Door to Door Shuttle Service. Our shuttle service will be returning soon. We regrettably had to shut it down during the pandemic, but we'll fire it back up once it's safe to do so. If you're not familiar with this service, in normal times we provide daily door-to-door complimentary shuttle service, which is quite popular with our long-time customers.
Green Initiatives. No other automotive repair shop does what we do to protect the environment. Not only do we recycle all fluids, cardboard and scrap metal, we use a bulk system for our cleaning fluid. This prevents us from throwing away hundreds and hundreds of aerosol cans every year. We also burn our waste oil in Clean Burn furnaces in the winter to heat our shop. To top it off (literally) we have 126 solar panels on our roof to help with our electricity usage. Add these all up and we're unmatched in the auto repair industry.
Warranty. ArborMotion backs up our work with an amazing 2-year unlimited mile warranty on parts and labor. No one else can claim that, which is why we're quite proud of it!
Schedule Service on Your Domestic, Asian or European Vehicle Today!
Recommended repairs should be addressed before you hit the road for any trip. We'd love to be your go-to repair shop to help ensure you have a great trip. Bring your vehicle to ArborMotion and we'll have it running in tip-top shape in no time. No question is too big or small. Call ArborMotion at 734-761-1088 to schedule your appointment today!