Keep Yourself and Your Family Road Ready While Driving This Thanksgiving
---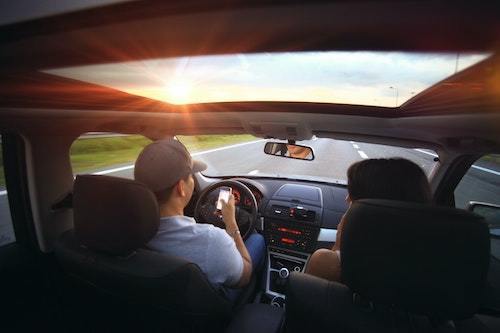 More than 55 million people travel for the Thanksgiving holiday, many driving 50 miles or more to see their friends and family, making it the second-most traveled holiday in the United States. Planning ahead is key for safe travel.
1. Prepare your vehicle:
Have fluid levels checked.
Check brakes.
Check wiper blades.
Check your battery.
2. Set a travel schedule:
Check the weather forecast and plan accordingly.
Avoid traveling during peak times if you can, for both your outbound and return trip.
Let your friends and family know your plans and estimated time of arrival
3. Take care when loading:
Avoid overloading your vehicle because it can affect your vehicle's suspension, handling and braking capabilities. You should be able to check maximum weight limits on a sticker inside your driver's side door.
Put your phone away to avoid the temptation to look at it while on the road.
Pack a selection of quiet activities to occupy your younger passengers.
4. Get plenty of rest
Don't drive while tired. It affects driving ability almost as much as drinking alcohol; it reduces reaction times and affects concentration and coordination.
Take regular breaks from driving, at least 15 minutes for every 2 hours of drive time.
5. Drive at a safe speed
Speeding reduces your reaction time in an emergency and increases the chance of a collision.
Remember that a three-second following distance is for good conditions only, in wet or snowy conditions you need to increase your distance to avoid a collision.
6. Don't mix alcohol and driving
Don't drive if you've consumed any alcohol.
Keep the "morning after effect" in mind while celebrating over the holiday.
If you know someone has been drinking, don't let them drive!
ArborMotion Are Experts in Domestic, Asian and European Auto Repair in Ann Arbor.
For more than 30 years, ArborMotion has been Ann Arbor's Import and Domestic Auto Repair specialist. Our technicians are specially trained on the individual brands they service so their knowledge and experience works for you. Paired with our OEM and factory parts, ArborMotion's got the expertise.
We'd love to be your go-to repair shop to help ensure you and your family are safe on the road. Bring your Ford, GM or Chrysler to ArborMotion and we'll have it running in tip-top shape in no time. No question is too big or small. Call ArborMotion at 734-761-1088 to schedule your appointment today! Our professional team would love to take care of you and your car.
Have a happy Thanksgiving!