Tailgating at ArborMotion? Maybe!
---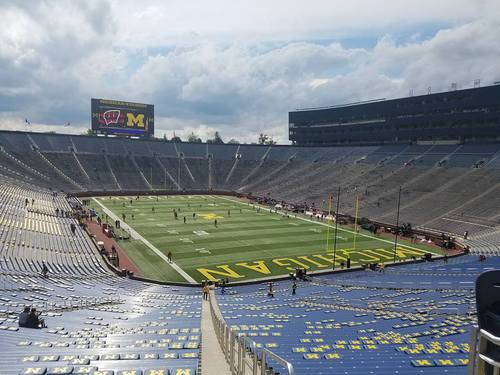 ATTENTION: U OF M FOOTBALL FANS!
ArborMotion wants to know if any of our friends would be interested in joining us for a tailgating party? We have a grill, and a shuttle van reserved to get you to and from the Homecoming Game on October 22nd against the University of Illinois. All that we need now are some Wolverine football fans!
Here is how the day will unfold: you'll come right to ArborMotion where we will have reserved and secure parking for your vehicle. Spend some time before the game celebrating all that is good about Michigan football–enjoy some good food and drink and when it is time, we will personally shuttle you to Michigan Stadium to watch the Wolverines take on the Illini of Illinois.
After the game we will pick you up at a designated location and bring you back to ArborMotion with easy access home from State Street and I-94. All of this is free so please respond if you are interested, we look forward to hearing from you!
More details are coming soon, but we just want to make sure that there is enough interest out there in order to go forward in planning this event.
Go Blue!
(Photo credit: John McMullen)