Add Your Car to Spring Forward Safety Checklist
---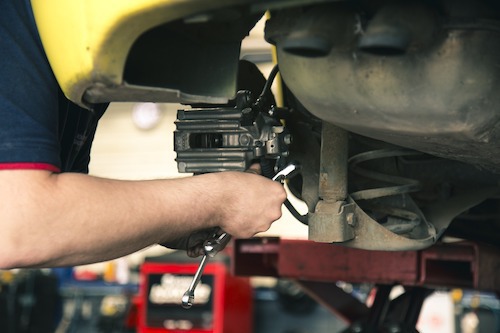 Spring is finally here! Fresh air, cool breeze, flowers everywhere, what is there not to love about Spring time.
The best part? There's no ice or snow to drive in!
Now is the perfect time to bring in your vehicle for our technicians to go over a safety checklist. Spring is here, but summer is right around the corner and that means road trips, warmer weather and a lot more daylight hours.
At ArborMotion, we specialize in foreign car repair in Ann Arbor and want to make sure your vehicle is ready to take on whatever summer plans you and your family have. Because there's nothing less fun than having to stop your vacation halfway through to get your vehicle fixed!
Here are some items that you should have looked at before you go on your first summer road trip.
1. Check and make sure that all interior and exterior lighting is working properly. Replace your worn-out wiper blades. Both of these items will help when you drive at night and for those spring/summer showers.
2. Tires should definitely be checked out before a road trip. At ArborMotion, we are big fans of using different summer tires and winter tires. These tires are much more effective in their respective seasons, making for a safer ride. If you don't have seasonal sets of tires, do make sure that your current ones are up to snuff. Tire pressure and tread wear should be looked at. Having under inflated tires reduces fuel economy, plus worn tires can be unsafe in wet conditions and no one wants that!
3. Oil change! Always stay on time with your oil changes, regardless of the season. And while your vehicle is in for an oil change, have the technicians check all of your other fluids. Make sure you're always filled up on washer fluid and antifreeze/coolant.
4. Items that should be checked that could end up costing you a lot of money if not repaired in time are belts and hoses. These become loose, cracked, brittle and frayed, which can cause problems to the electrical, air conditioning, power steering and cooling systems.
5. Brakes could end up costing you more money if they're not checked regularly. Especially before going on a long-distance road trip this summer, make sure that your brakes are thoroughly inspected.
Foreign Car Repair in Ann Arbor: Schedule Service Today!
Checking all of these items on your vehicle will ensure that it's running its best. Always keep up on your vehicle in the off seasons, but make sure that if you plan on doing more driving in the spring or summer that your vehicle makes it to all of its checkups.
ArborMotion wants you and your family to remember the fun of your trips and not having to worry about foreign car repair and service. Head to ArborMotion and we'll make sure that fun is headed your way!