How to Extend the Life of Your Vehicle with Proper Maintenance
---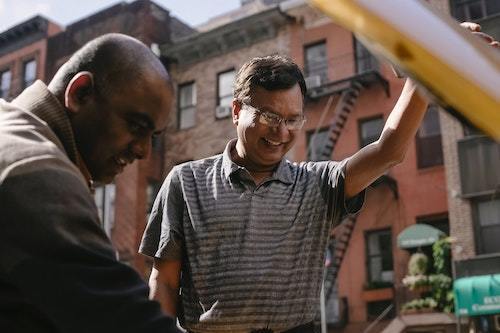 Most drivers want their car to last as long as possible. Here are some ideas on how to do just that:
Change your oil
You've probably had people telling you to stay on top of oil changes ever since you bought your first car. Oil lubricates and cools the tightly packed parts inside your car's engine. Ignoring your scheduled oil changes leads to metal-eating sludge, reduced efficiency and eventually engine failure. Synthetic oil should be changed every 5,000 miles and regular oil should be changed every 3,000 miles to keep your engine healthy.
Keep up on your car's fluid changes
Engine oil isn't the only fluid that needs your attention. Other fluids that require periodic replacement include; transmission fluid, radiator coolant, brake fluid and power steering fluid. Drivers of four-wheel drive and all-wheel drive vehicles need to be mindful of the differential fluids and transfer case fluid. It's imperative that you have your fluids checked when you have your car serviced. Keep an eye on these to avoid problems like leaks that could cause major damage if they're not remedied.
Swap your filters out
Filters stop debris from entering your engine. Air filters clean out dust and debris in the air and allow your heater and A/C to work at full efficiency. Many people neglect the cabin air filter but it is one of the most important things to keep maintained on your vehicle! Likewise with your engine air filter. A clogged filter forces your engine to work that much harder to continue to perform at the level you expect.
Stay on top of repairs
Putting off repairs can result in further damage to your car and wallet. For example, driving around with a failing water pump can result in overheating and cause catastrophic damage to your engine. Ignoring squealing brakes will only reduce your braking power or even worse they could fail all together. Don't turn a blind eye to your check engine light, get it fixed right away to avoid a more costly repair.
Here at ArborMotion we offer a free pit-stop inspection with every vehicle service to keep your vehicle in tip-top shape!
ArborMotion Are Experts in Domestic, Asian and European Auto Repair in Ann Arbor.
For more than 30 years, ArborMotion has been Ann Arbor's Import and Domestic Auto Repair specialist. Our technicians are specially trained on the individual brands they service so their knowledge and experience works for you. Paired with our OEM and factory parts, ArborMotion's got the expertise.
We'd love to be your go-to repair shop to help ensure you and your family are safe on the road. Bring your Ford, GM or Chrysler to ArborMotion and we'll have it running in tip-top shape in no time. No question is too big or small. Call ArborMotion at 734-761-1088 to schedule your appointment today! Our professional team would love to take care of you and your car.