Porsche Boxster Service in Ann Arbor
---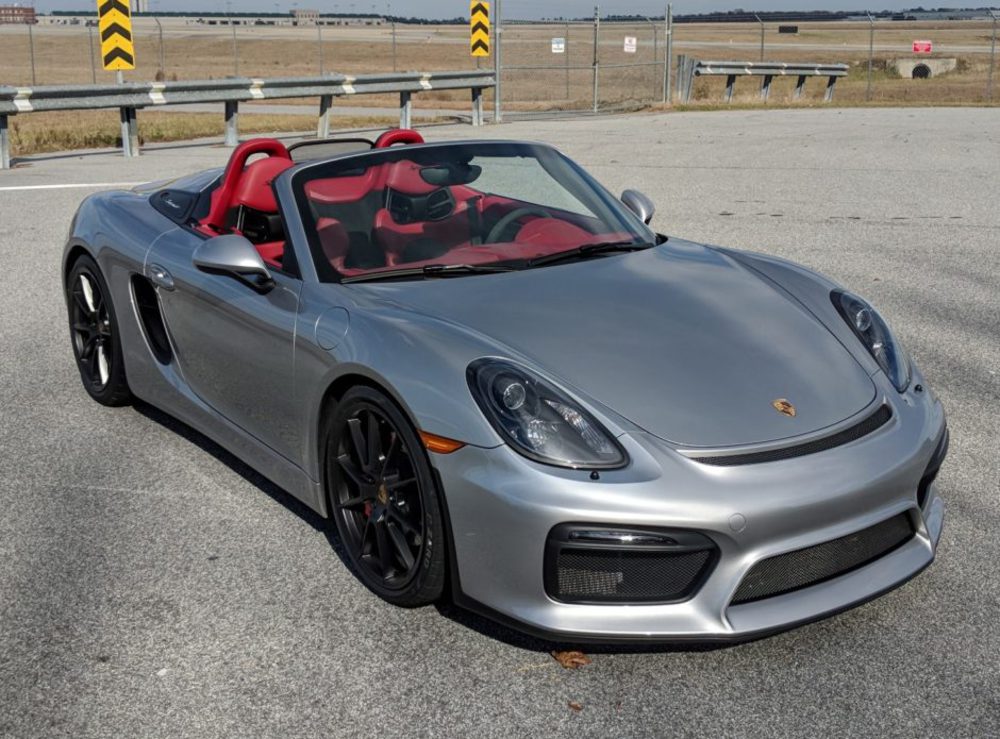 The Boxster perfectly combines the venerable traditions of Porsche's early days. Ferry Porsche himself was partial to open cars and his personal vehicles were always convertibles. A lightweight, sporty mid-engined roadster – the Boxster is the epitome of a sports car.
Want to improve the life of your Porsche Boxster?
These cars are extremely durable and provide their owners with a tremendous driving experience well past 100,000 miles. Remembering to schedule regular maintenance on your Boxster is important to maintain performance and reliability.
Common Boxster Maintenance Checks Besides Regular Service
Coolant expansion tank
Air oil separator
Airbag lights because of faulty seat belt buckle connections
Engine mounts
Intermediate Shaft Bearing (IMS) replacement
Frequently Asked Questions
Should I be concerned about the IMS failure on Boxsters?
See our take on the IMS issue here.
I recently purchased a Boxster with 96,000 miles. What service should be performed as a new owner?
If you didn't have a pre-purchase inspection completed before buying the car, we can fully inspect it to make sure that everything is in good working order including the Boxster-specific items described above.
How do I open the hood when my battery dies?
Since the front hood release is electronically activated, many Boxster owners have been stumped by this. You can open your front trunk/hood by putting 12 volts to fuse C# in the driver's footwell of the car. This can be done either with jumper cables or a portable car starter. If neither of those are available, then inside the top of the driver's front wheel well just aft of the spring coil mount is a little rectangular corner in the black plastic shroud that lines the inside of the wheel well. Reach under this, and you'll feel a braided wire about 1/8″ in diameter. It's too thick to be an electrical wire (and not in a harness anyway). Tug this cable gently out from behind the shroud and get a good grip on its loop. Pull hard away from the headlight once, and prepare to hear your car's alarm as the front hood opens. There's a possibility there's still enough power in the battery to trigger the alarm, so have a 10mm wrench ready and take off one of the battery cables to silence it until you can get your key in the ignition to disarm it.
Find an ASE Certified Mechanic
At Rennstatt, we employ only ASE certified mechanics. Why does this matter? The National Institute for Automotive Service Excellence (ASE), sets the industry standard with their certification program. This includes testing in various automotive systems. In order to attain ASE Certification, technicians must complete a minimum of 2 years of qualified work experience and pass a challenging test for each certification.
To ensure that technicians are up-to-date on current systems and technologies, ASE Certified Technicians are required to prove their technical knowledge by retesting every 5 years to keep their certifications current.
Porsche Boxster Service in Ann Arbor
At Rennstatt, we're passionate about offering high-quality care for your Porsche, whether it be a daily driver or even a race car.
Our Porsche specialists have many years' experience working on both air cooled and water cooled cars and are ASE certified.
Our Porsche Repair roots go back to 1978 and your Porsche is our shared focus. Our experienced Porsche technicians work to ensure that your vehicle is performing at its best. We employ the latest in Porsche factory diagnostic technology with our PIWIS (Porsche Integrated Workshop System) allowing us to properly repair any Porsche with OBD1 and OBD2, which includes your Boxster.
If you're interested in getting more information about our services, please call us at 734-761-1088, we're happy to help you with your Porsche.