Are You Passionate About Conserving Energy and Keeping Our Land, Air and Water Clean?
---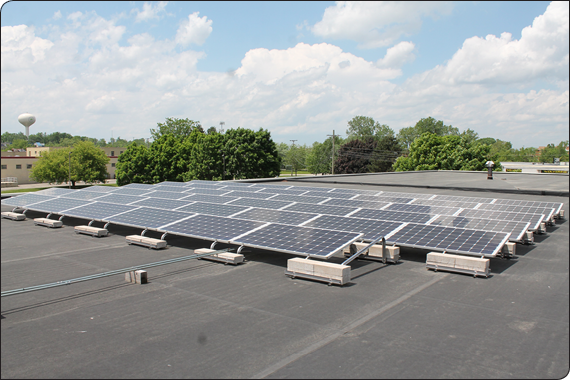 Let's face it, auto repair is a dirty business and at Arbor Motion we do everything we can to make it cleaner. We've instituted a number of measures to reduce our waste and consumption, including using a hybrid vehicle as our customer shuttle. But, we're proudest of our solar panel array. With over 144 panels adorning our rooftop, it is the largest of its kind in Ann Arbor.
We also recycle everything possible, from used chemicals to scrap metal, batteries, and old parts. There's even a dumpster behind our building that is solely dedicated to recycling our cardboard. Additionally, we store the waste from the oil changes we perform all year long in a large holding tank inside our facility. Then in the winter months, we use it to heat our building with Clean Burn Heaters throughout the facility.
We've also recently switched to a shop management software that allows customers to choose between receiving a printed or electronic copy of any repair orders or documents. This software eliminates the printed repair orders that previously circulated around the shop cutting our paper consumption by 80%!
At Arbor Motion, we're proud to make our business as environmentally responsible as possible. If you have any suggestions about what else we can do to lower our environmental impact, we would love to hear from you at info@arbormotion.com.
Drew Meza is a Service Advisor at Arbor Motion