Not All Parts Are Created Equal
---
Confused by your auto repair estimate?
Do you really know the reason why you might use one type of part over another?
Want some clarity about the best parts to get your car back on the road at a fair price?
Auto repair estimates can be confusing and difficult to read. Sometimes it's hard to determine why you brought your car to the shop by looking at the estimate, or even to understand the repair recommended by your automotive technician.
Any reputable shop will provide you with a written estimate that shows you parts and labor. But did you know that even though the shop gives you a quote with one type of part, you may have the option to use a different type of part. You may see "OEM," "remanufactured," or "used parts" listed on your estimate.
So what are the different types of parts and how do you choose the best value for you and your vehicle?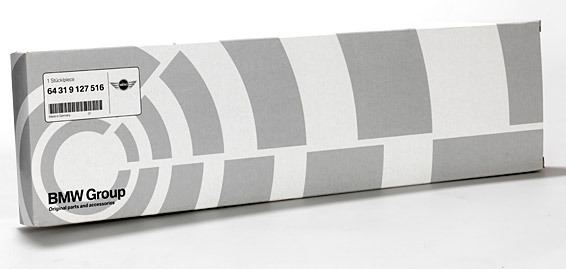 Genuine Parts or OE
OE stands for "original equipment." These parts are in your car when it's brand new – right off the assembly line. These parts come labeled with the auto manufacturer's logo and it can appear that the manufacturer made the part. However, with most car parts, auto manufacturers hire hundreds of different companies to manufacture the parts for their vehicles. Typically, only a small portion of the parts on your car are made directly by the auto manufacturer.
The best time to use genuine parts is when your car is under warranty and the cost of the repair is completely covered by the manufacturer. Other options may be more suitable when the cost of the repair is out-of-pocket.
OEM Parts
OEM stands for Original Equipment Manufacturer. These parts are made by the same company that originally made the part for your car. This part is the same quality as the genuine part. The difference is that the box or the part itself doesn't have the manufacturer logo on it. This means you get the same part that came in your vehicle when it was new for less than the cost of the genuine part. As you can see in the photos, the same company makes this Volvo water pump. The OE part has the Volvo brand name on it, the OEM part has the Volvo name etched off. With a repair that uses this water pump along with several other parts the cost savings can be significant and the quality of the parts will be the same as when your car was brand new.
You should choose OEM parts when the vehicle is out of warranty and the repair is an out-of-pocket cost. You should also choose OEM parts when you have an older vehicle that has been well maintained and you plan to keep the vehicle for a long time or put high mileage on the vehicle.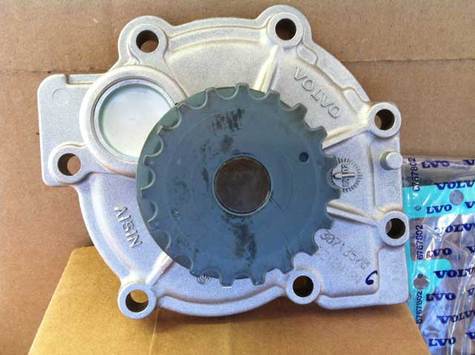 OE Volvo Water Pump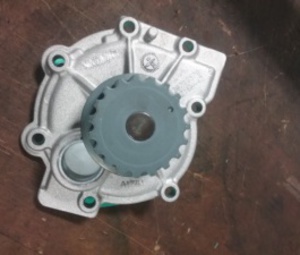 2 OEM Volvo Water Pump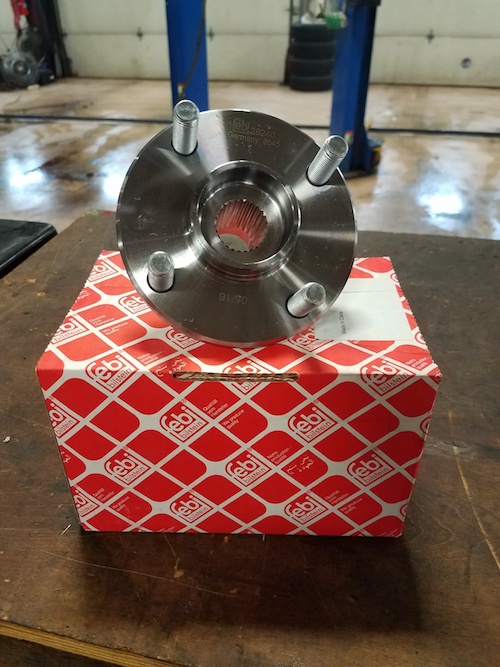 Aftermarket Wheel Hub
Rebuilt or Remanufactured Parts
Parts that are rebuilt or remanufactured are used components that have been totally disassembled and put back together using new parts. For example, the instrument cluster on your dashboard contains components such as your speedometer, odometer, and fuel gauge. Our technician would remove the entire cluster and send it to a company that would take out each part and replace each one with new parts and reassemble the cluster. The cluster is then reinstalled in your car in good as new condition. In some instances, remanufactured parts come from another car reducing the turnaround time. Your parts will be shipped to the remanufacturing company to be used in someone else's vehicle after it's rebuilt and goes through testing. It must be verified that it works properly before it can be used. Rebuilt or remanufactured parts typically come with a warranty that may be more or less than the shop warranty.
The best time to use remanufactured parts is when replacing an entire component is too expensive, such as the instrument cluster example. Sometimes the cost of using new parts can exceed the value of the vehicle. This is another good time to use rebuilt or remanufactured parts.
What about my warranty? Will using non-OE parts void my warranty?
NO! Vehicle manufacturers cannot void your warranty if you use parts that don't have their name on it. Repairs that the manufacturer covers under warranty must be done at the dealership in order for you to receive the coverage benefits, but your warranty cannot be voided. Any other maintenance or repairs that are out-of-pocket can be done at any repair facility and with any parts you choose and the manufacturer still has to honor your warranty.
The Magnuson-Moss Warranty Act
A consumer protection law called the Magnuson-Moss Warranty Act prohibits companies from requiring vehicle owners to buy parts from a certain company or perform out-of-pocket repairs at certain facilities in order for them to honor the warranty. It even requires the dealer to prove an aftermarket part caused the failure before your warranty can be voided. What does this mean for you? You can use an independent repair facility of your choosing for maintenance, repairs and parts. The vehicle manufacturer still has to provide you the benefits of the warranty they promised you.
What about performance upgrades? Do they void my warranty?
Again, no! The Magnuson-Moss Warranty Act also provides protection for aftermarket performance upgrades. For example, if you decide to use performance tires in the summer and winter tires in the colder months. Both sets of tires are aftermarket tires and a performance upgrade from the stock tires. The vehicle manufacturer cannot void your warranty when you have a drivetrain problem that is typically covered. According to Magnuson-Moss, they would have to prove the tires caused the drivetrain problem. That may be a stretch, but it illustrates the protection the Magnuson-Moss Act provides.
Use Your Knowledge and Resources
Just like one size does not fit all, not all parts are created equal. The next time you're given a quote for auto repair you'll be armed with the knowledge of the type of parts your repair facility is recommending. You should always look over every estimate and don't hesitate to ask if you have any questions. A reputable shop will be happy to ensure you understand every aspect of your service and work with you to find the best solution for you, your budget, and your car!
ArborMotion: Foreign Car Repair in Ann Arbor You Can Trust!
At ArborMotion, we specialize in foreign car repair in Ann Arbor. All our technicians are ASE certified and three have ASE Master Technician certifications. If you want a reputable technician who specializes in your brand of vehicle, schedule an appointment with us today!