New Mercedes Technology Will Blow You Away
---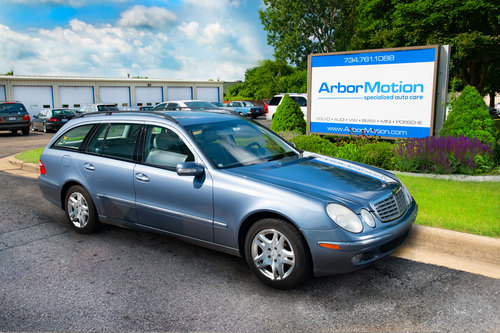 Ask almost anyone about Mercedes and they automatically think luxury. Mercedes is a brand that you can expect to consistently roll sophisticated cars off their line. They just did it again with their E 400 Coupé.
This vehicle is a two-door coupe that embraces luxury, taste and sophistication. Not only does it look great from the outside, but the inside exudes comfort with more than a taste of elegance. The E 400 Coupé is a twin-turbo, 3.0 liter V6 with 329 horsepower. With all that power comes a smooth drive and effortless power from engine to pavement. Still, you can get 26 mpg on the highway, 20 mpg in the city and a combined 22 mpg. While you're zipping around town, watch your speed, because this vehicle can go from 0-60 in 5 seconds!
Once inside, you'll feel like you're in the future. A multi-color ambient lighting feature comes standard. Not only that, but you also get more features like adaptive cruise control, lane-keep assist, active steering assist, automatic braking and more! Mercedes is pulling out all the stops! If you're looking for your next luxury vehicle, look no further than the new sophisticated, classy, spacious vehicle that is the Mercedes E 400 Coupé.
Timely Maintenance is important to your Mercedes Benz
If you're coming up on a five thousand mile interval, or if your dash is telling you it's time for service, swing by ArborMotion and have our certified Mercedes Benz technicians take a look. Call (734) 761-1088 to schedule your Mercedes repair in Ann Arbor today.