Why You Should Never Skip a Tire Rotation
---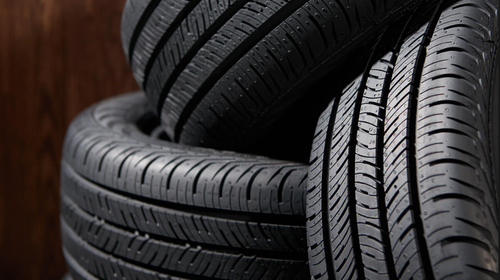 When it comes to basic car repairs, what's the first thing you think of? Oil change? Topping off your fluids? Hopefully, what also comes to mind is tire rotation! Tire rotation is often skipped when people service their vehicles. We recommend not skipping this important step.
Tires are one of the most important aspects of your vehicle. Without them, you can't drive! Taking care of your tires can be every bit as important as taking care of your engine. Give your tires the attention they deserve.
Tires tend to wear differently because they're in different positions on your car. The front tires tend to wear the most! The front tires typically carry the weight of the engine and are most involved in making turns which create the most friction. The rear tires don't experience the same weight or wear due to turns like the front tires, so their tread usually stays in better condition longer.
When you rotate your tires regularly you will help even out the effects of weight distribution and turns. This will save you money in the long run on new tires! You should consider tire rotation around every 6,000-8,000 miles. Your tires, and your car, will thank you!
Schedule a Tire Rotation Today with Foreign Car Repair Specialists in Ann Arbor
At ArborMotion, we specialize in foreign car repair in Ann Arbor. All our technicians are ASE certified and three have ASE Master Technician certifications. If you want a reputable technician who specializes in your brand of vehicle, schedule an appointment with us today