Mercedes-Benz Common Repairs
---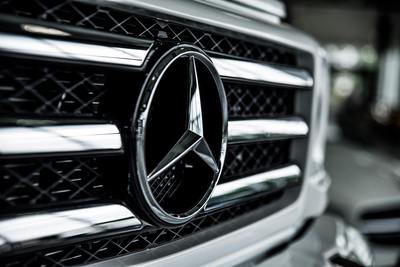 All vehicles come with challenges; whether your engine dies, your tires go flat, or worse, your AC goes out in the summer time!
On top of that, each car brand faces their own challenges and it's important to know what may or may not appear in your future. We're going to talk about the most common repairs that Mercedes-Benz owners face and how you can fix them without breaking your pocketbook!
The main challenge that Mercedes-Benz vehicles face is rust. Rust is not only unappealing to look at, but it can cause parts of your vehicle to crack and fall off. Once rust develops, it's hard to repair, so make sure to keep an eye out for it!
Check behind your license plate, the bottom of your doors, near bumpers and under wheel wells for rust. Grab a flash light and make sure that no rust is forming, because the later you find it, the bigger the expense to repair.
Engine mounts are another common repair. These are filled with oil and their main purpose is to make sure the engine's vibrations aren't felt in your cabin. Typically, around 100,000 miles is when engine mount starts to lose oil. Excessive vibrations in your seat, in your cabin and on your steering wheel are a good indicator to get these looked at!
Check engine lights are also an easy fix! Usually, when the light comes on, it's due to the gas cap not being put back on properly. If that doesn't get rid of the light, you can easily scan your vehicle and clear the message yourself! If you don't have a scanner, bring it on down to ArborMotion! We'd be happy to clear any and all messages to make sure your vehicle is running right.
It's always important to keep up to date on your vehicle's repairs. The sooner you find something, the easier it will be to fix and your pocketbook will thank you later. ArborMotion has a fantastic service drive, so the next time you're driving your vehicle and something feels or sounds off, please stop by! Our service advisers are always on hand and ready to help out, whether that means scanning your vehicle or even hoisting it up.
We strive to make sure that your vehicle is running the way it is supposed to run, so stop by or give us a call! We look forward to helping you properly repair and maintain your Mercedes Benz. Call (734) 761-1088 or click below to schedule your Mercedes Benz repair in Ann Arbor today.