Meet Kyle Brodie - ArborMotion's Team Member Spotlight
---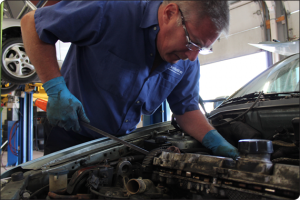 Kyle Brodie is a Volvo Master Certified Technician at ArborMotion.
How did you choose your profession?
I have always enjoyed repairing things. When I was fourteen I bought a 1971 VW Beetle. I then dismantled the car and customized it over the next couple of years until I got my drivers license. Needless to say, it was ready to roll on that day. So to answer the question, I guess it was my passion.
What was your first automotive job?
In my senior year of high school I had a co-op class. I got a part time job at a small shop called Automobiles International. I continued to work there a couple years after graduating before moving on to the local Volvo dealership.
How long have you been doing what you do?
I worked at Automobiles International for three years. Then I worked at Ann Arbor Toyota, Volvo, Mazda for ten years and I have been with Swedish Engineering/ArborMotion for the past twenty five years. (38 yrs.)
What certifications do you hold?
I am a state certified master mechanic and also a ASE certified master mechanic.
What unique challenges and rewards come from working on import vehicles?
The electronics in today's vehicles are getting more complex each year, truly a challenge for me, but we keep up with the latest testing and diagnostic equipment so we can properly service our customer's cars.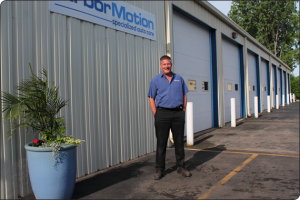 What is the weirdest thing you have found in a car during a job that should not have been there?
A pistol in the center console of the vehicle.
What are you known for professionally? What do you have a knack for?
Working fast and efficiently. Getting the job done correctly the first time. I usually have a knack because I'm hungry.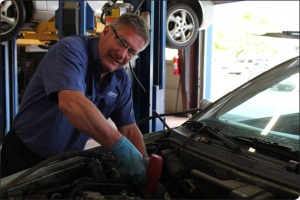 What are you most passionate about professionally? What most excites you about your work & the contribution you can make?
Diagnosing and repairing a vehicle correctly the first time and knowing without a doubt that it won't be back for the same problem again.
What are you passionate about personally? What do you really enjoy? What can't you stop talking about?
Cleanliness, organization and golf.
Where can we find you when you're not working? What's your favorite way to spend a weekend or a Sunday afternoon?
I enjoy working in the yard and garden. We spend a lot of time with friends on the weekends barbecuing and playing cards. Occasionally, I will get the dirt bike out and make some noise just to please my neighbors. But every Sunday morning you will find me at the golf course (weather permitting) playing a skins game with a group of friends.