Meet Andrew Daley - ArborMotion Monthly Team Member Spotlight
---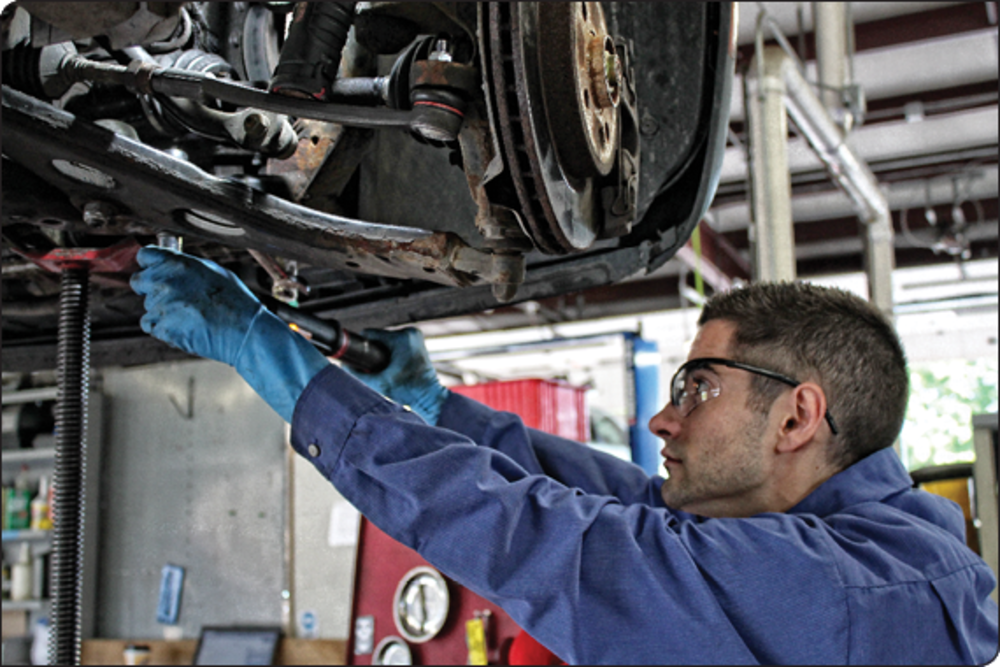 Andrew Daley is ArborMotion's Certified BMW & MINI Specialist
How did you choose your profession? Engineering wasn't for me, so I decided to look into another field related to working with automobiles but with more hands on work. I have always been a natural problem solver and loved working on and driving anything with a motor growing up so it was a good fit for me.
What was your first automotive job? Here at ArborMotion
How long have you been doing what you do? 6 years
What certifications do you hold? ASE and State certifications
What unique challenges and rewards come from working on import vehicles? Trying to keep up with the latest technology of the high-end, newer vehicles is a challenge. Although I enjoying learning about it and challenging myself. It is very rewarding solving complicated issues that come with some of the complex systems these vehicles use.
What is the weirdest thing you have found in a car during a job that should not have been there? A perfectly preserved Monarch butterfly in an air box.
What are you known for professionally? What do you have a knack for? I'm known for being very thorough and detailed with my work. I have a knack for BMWs and Mini Coopers.
What are you most passionate about professionally? What most excites you about your work & the contribution you can make? I am very passionate about solving problems and doing quality work. I enjoy sharing the passion for high performance vehicles with my customers. I enjoy hearing there excitement about driving their vehicles after upgrades and the excitement of taking their vehicles to track events.
What are you passionate about personally? What do you really enjoy? What can't you stop talking about? I am very passionate about my personal projects and vehicles I drive. I enjoy improving and driving them.
Where can we find you when you're not working? What's your favorite way to spend a weekend or a Sunday afternoon? I enjoy being outdoors, snowboarding, camping, traveling and time with friends and family. I enjoy working on my project cars and going to meets and track events.