Maintenance Schedule Guidelines
---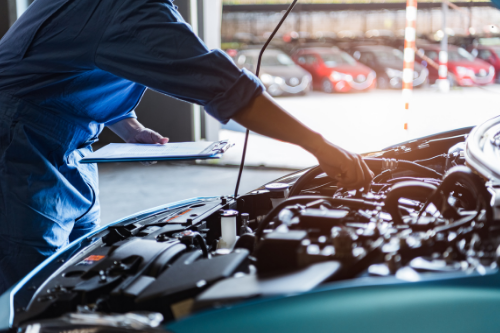 Your Owner's Manual Has Specific Recommendations
When it comes to maintaining your vehicle, following the recommendations in your owner's manual will help keep your vehicle running smoothly. There are a few industry standards – like oil changes and filter replacements – that help keep your car running in tip-top shape!
The Quick and Easy Stuff
We all know about oil changes! Newer vehicles built in the last 10 years can go longer than the outdated recommendation of three months or 3,000 miles. A better guide these days is six months or 5000 miles.
Tire rotations are recommended every 5000 miles to keep your tires from wearing unevenly.
Brake fluid and Power steering fluid should both be flushed every two years, or 24,000 miles. These are slightly bigger jobs than oil changes, but keeping these two systems clean with fresh fluid keeps them working properly for many years.
The Bigger Stuff
Every three years or 36,000 miles:
Fuel filter change
Fuel induction service
Coolant flush service
Every 60,000 miles:
Tires (link to previous article)
Transmission flush service
Brake rotors and pads
Spark plugs
Every 80,000 miles, you should replace your shocks and struts.
Every 100,00 miles (congratulations on hitting this impressive milestone with your vehicle!) it's time to replace the water pump and timing belt.
The Bottom Line
Regular maintenance is the best way to ensure your vehicle stays on the road as long as possible. When you come see us at ArborMotion, we'll let you know, based on your owner's manual, what will need to be done at your next appointment. It's our job to make sure you're well informed about your vehicle and provide you superior maintenance and repair service. It's your auto care, made easy!
Call ArborMotion at 734-761-1088 to schedule your appointment today!