Linda Dewaele - ArborMotion's "Customer of the Month" June 2017
---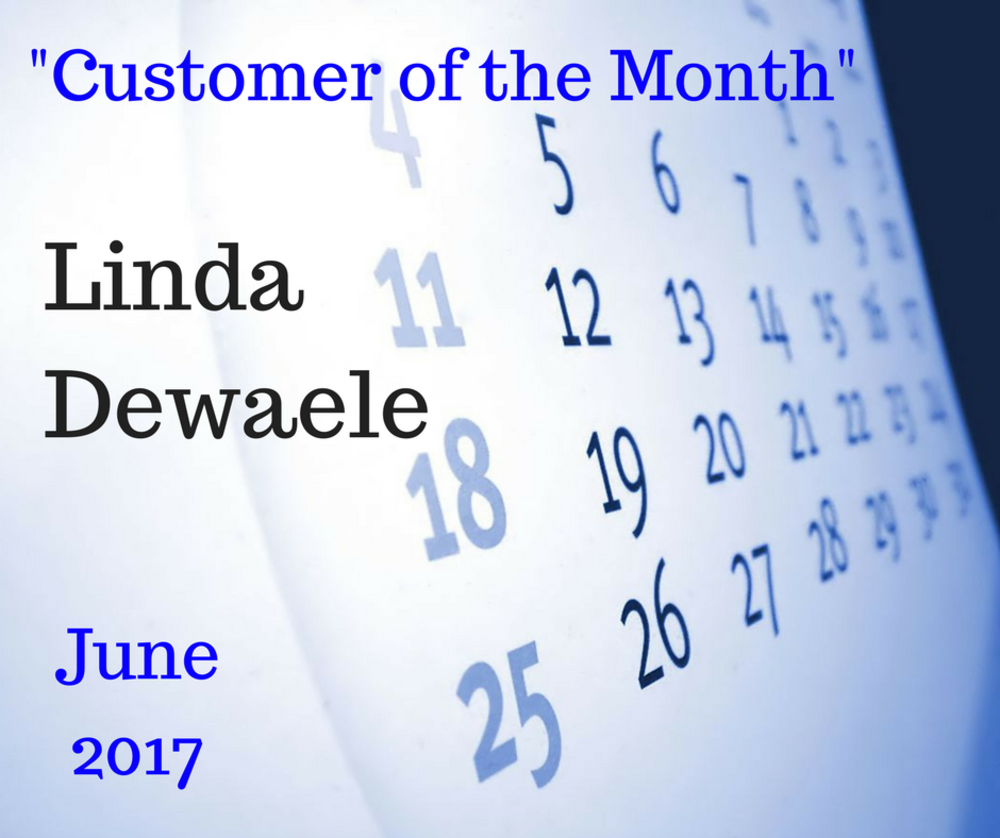 We asked Linda the following 10 questions regarding her experience as an ArborMotion customer…
HOW LONG HAVE YOU BEEN BRINGING YOUR VEHICLE(S) TO ARBORMOTION? About 7 years, I think. I'm afraid you'd have to check your records to be sure! (She was correct).
WHAT VEHICLE(S) DO YOU HAVE SERVICED AT OUR SHOP? Originally, I brought my 2003 Mini Cooper which I had purchased in Germany when I was stationed there. When I retired to Michigan, there were no Mini dealers anywhere close by, but, I was lucky enough to find your shop. Eventually, I sold the Mini and now I bring my VW Jetta diesel Sportswagen.
HOW DID YOU FIRST HEAR ABOUT ARBORMOTION? Since it's been awhile, I don't exactly remember, but, I'm sure I had done a Google search.
WHY HAVE YOU KEPT BRINGING YOUR VEHICLE(S) TO ARBORMOTION OVER THE YEARS? The fantastic people and excellent, reliable, dependable service. I've even called in from the road while traveling and have received superb help. (special shout out to "my" mechanic, Mike!)
IN YOUR OPINION, WHO IS THE FUNNIEST MEMBER OF THE ARBORMOTION TEAM? I could never pick out just one person. I value the conversations and humor I share with everyone. It's always fun to come into the shop. Plus, they all put up with my jokes!
DO YOU LIVE IN THE ANN ARBOR AREA? Yes – Chelsea
DO YOU UTILIZE OUR SHUTTLE SERVICE FOR YOUR APPOINTMENTS? I have on several occasions as well as your loaner cars. Both are valued services to me. When using the shuttles, I've enjoyed speaking with the drivers.
HAVE YOU MET ANY OF OUR TECHNICIANS? Of course. Great, knowledgeable people. Always ready to help. Again – special shout-out to "my" mechanic – Mike!
WHAT DO YOU THINK SETS ARBORMOTION APART FROM OTHER INDEPENDENT SHOPS AND/OR DEALERSHIPS? For the same reasons, I keep coming there. You all feel like family and I greatly appreciate the warm welcome I always receive at your shop. And, of course, the great service – even when I drive in with no appointment to ask a question or get some quick help. I believe your services are competitively priced and I appreciate how I'm able to trust you to be honest about what work my car needs or doesn't need. You have saved me money on a number of occasions. Thank you all!
HAVE YOU RECOMMENDED ARBORMOTION TO ANY OF YOUR FAMILY AND/OR FRIENDS? Unfortunately, I have no family nearby, so, I haven't been able to recommend you to them, but, I have recommended friends and others I meet. I have no reservations about recommending your people and your shop. I would be lost without all of you. Thank you all for the great job you do!!