How to Keep Your Mercedes in Perfect Condition
---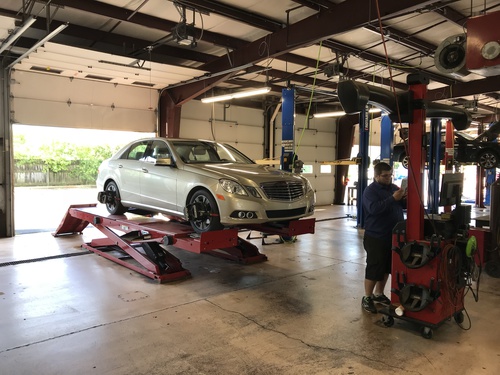 ArborMotion has been servicing luxury brand vehicles for over 30 years. We take pride in giving your luxury vehicle the service that it needs and deserves. One of these luxury brands is Mercedes Benz and there a few things that you can do to help us do our job more effectively.
We recommend servicing your Mercedes Benz every five thousand miles. This will keep it in tip-top shape and could save you money over the long term. Your vehicle also helps let you know when it needs to be serviced. On your dash, a wrench icon will appear. This lets you know that it's time to come in! There are two main services for Mercedes Benz, Service A and Service B. Each of these services have specific features that help make sure your vehicle is in perfect running order.
Service A and B are ways that the technicians can help your vehicle, but there are ways that you can help out, too! Make sure to stay on top of maintenance checkups. We understand that life gets busy, but be sure to come in as often as you can or as often as your car needs service. Coming in regularly helps ensure that smaller problems are solved before they turn into larger, pricier problems down the road.
We keep detailed logs of what has been done to your vehicle, which can help boost your resale value. New buyers will appreciate that your vehicle was in such good hands!
Timely Maintenance is important to your Mercedes Benz
If you're coming up on five thousand miles, or if your dash is telling you it's time for service, swing by ArborMotion and have our certified Mercedes Benz technicians take a look for you! Call (734) 761-1088 to schedule your Mercedes repair in Ann Arbor today.