Katherine Abel - ArborMotion's "Customer of the Month" (April 2018)
---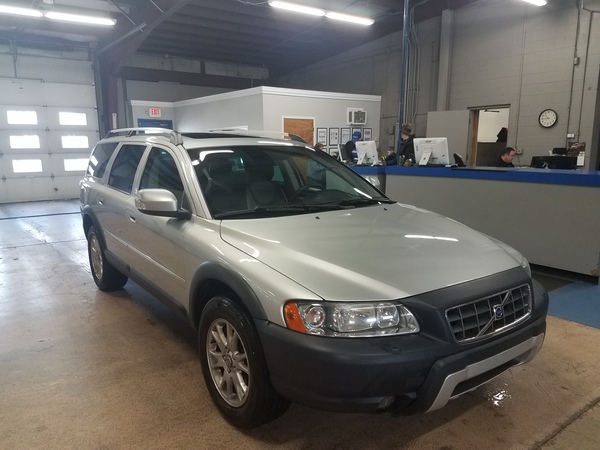 HOW LONG HAVE YOU BEEN BRINGING YOUR VEHICLE(S) TO ARBORMOTION?
Since I bought my 960 in 1996. ArborMotion was Swedish Engineering back then.
WHAT VEHICLE(S) DO YOU HAVE SERVICED AT OUR SHOP?
I used to bring my 1997 Volvo 960. Now I bring my 2007 Volvo XC70.
HOW DID YOU FIRST HEAR ABOUT ARBORMOTION?
The place I bought my 960 from was too far away to have it serviced there and I they told me about Swedish Engineering.
WHY HAVE YOU KEPT BRINGING YOUR VEHICLE(S) TO ARBORMOTION OVER THE YEARS?
The people and the service! What more can I say?
IN YOUR OPINION, WHO IS THE FUNNIEST MEMBER OF THE ARBORMOTION TEAM?
John Wagner!
DO YOU LIVE IN THE ANN ARBOR AREA?
No, I live in Monroe.
DO YOU UTILIZE OUR SHUTTLE SERVICE FOR YOUR APPOINTMENTS?
Once in a while I do.
HAVE YOU MET ANY OF OUR TECHNICIANS?
Mark has worked on my car
WHAT DO YOU THINK SETS ARBORMOTION APART FROM OTHER INDEPENDENT SHOPS AND/OR DEALERSHIPS?
The staff is friendlier and the overall environment is more comfortable. The service fits what I need and like.
HAVE YOU RECOMMENDED ARBORMOTION TO ANY OF YOUR FAMILY AND/OR FRIENDS?
Yes