Jeff Archer - ArborMotion's "Customer of the Month" April 2017
---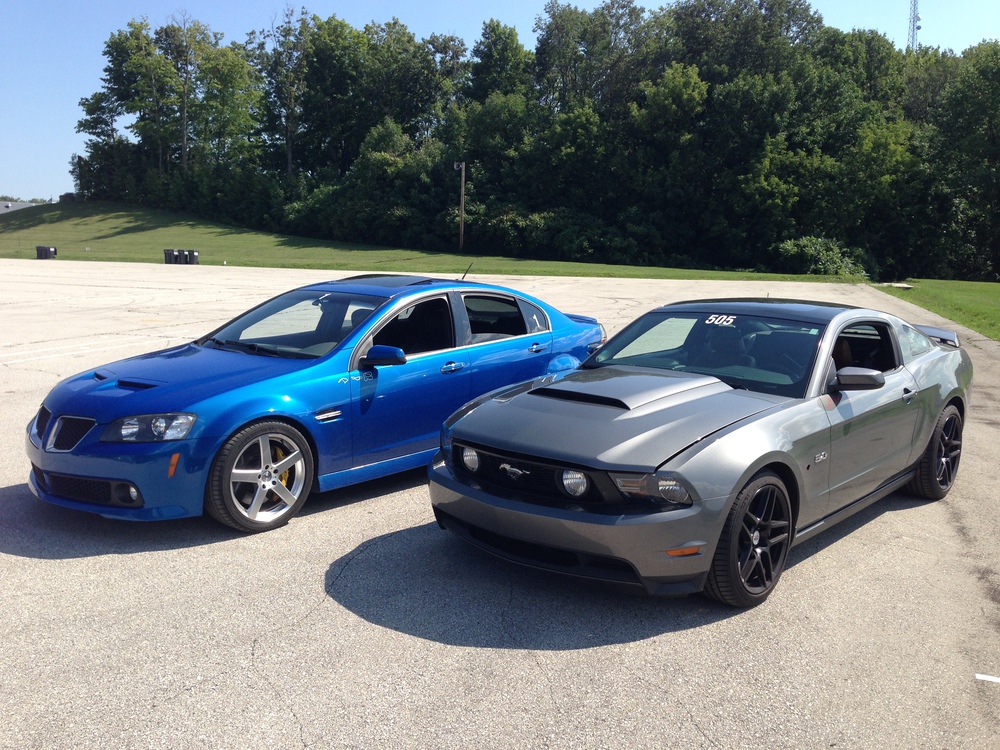 We asked Jeff these 10 questions regarding his experience as an ArborMotion customer…
HOW LONG HAVE YOU BEEN BRINGING YOUR VEHICLE(S) TO ARBORMOTION?
We've been bringing our machines to ArborMotion for over six years now – since 2010.
WHAT VEHICLE(S) DO YOU HAVE SERVICED AT OUR SHOP?
Our vehicles serviced by the team at ArborMotion include:
A 2011 Ford Mustang GT; my sons 2009 Pontiac G8 GT; and a 1969 Ford Mustang.
HOW DID YOU FIRST HEAR ABOUT ARBORMOTION?
A new neighbor built an addition to his home, and held a neighborhood open house and on a wall were photographs of two Porches. One was his and the other was driven by his wife. They are members of a Porsche Club whose home base is ArborMotion/Rennstatt. With my first visit I knew I had found the best service team for my vehicles.
WHY HAVE YOU KEPT BRINGING YOUR VEHICLE(S) TO ARBORMOTION OVER THE YEARS?
My vintage (not old) Mustang has been to dozens of shops in our 48 years together. I am a believer in the adage, "You don't know you have the wrong mechanic until you find the right mechanic"! The mechanics at AM are the right mechanics. This team – from taking the appointment over the phone to the final car wash step are the very best. The research they invested in repairing a complicated electrical issue in the 1969 was extraordinary!
IN YOUR OPINION, WHO IS THE FUNNIEST MEMBER OF THE ARBORMOTION TEAM?
The ArborMotion members with the most humor is the tag-team father and son, Tim and Nick Pott. A tough call since everyone at ArborMotion greets me with a smile.
DO YOU LIVE IN THE ANN ARBOR AREA?
I live in Ann Arbor – one of the centers of the universe!
DO YOU UTILIZE OUR SHUTTLE SERVICE FOR YOUR APPOINTMENTS?
I enjoy and appreciate the prompt and dependable shuttle service provided by AM.
HAVE YOU MET ANY OF OUR TECHNICIANS?
Another unique aspect of the ArborMotion organization: I have met with and discussed all of the work to be done on my vehicles with the technicians.
WHAT DO YOU THINK SETS ARBORMOTION APART FROM OTHER INDEPENDENT SHOPS AND/OR DEALERSHIPS?
ArborMotion is set apart from other auto repair facilities by the owner and staff. From beginning to end, the team is very inclusive and wants your complete satisfaction with their service on your vehicle.
HAVE YOU RECOMMENDED ARBORMOTION TO ANY OF YOUR FAMILY AND/OR FRIENDS?
I continue to recommend ArborMotion to family and friends.
Thank you – one and all at – AM.