Come to Rennstatt for Your IMS Bearing Update!
---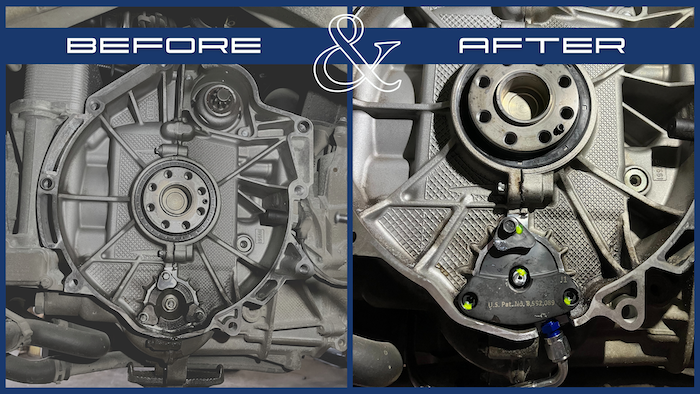 The intermediate shaft bearing failures in Porsche vehicles with M96 and M97 engines are a hot topic; these failures are well documented and have been thoroughly discussed and debated. After years of experience with these vehicles, we have a much clearer picture of the problem and what the ramifications are of not upgrading the bearing.
The good news is intermediate shaft bearings don't fail at the pace the vocal minority would like you to believe. The bad news is that failure does happen and when it does it's catastrophic, leaving you with a vehicle with very little value. While it's not a given that your bearing will fail, there are still three great reasons you should upgrade the IMS bearing:
Peace of Mind. If you're nervous every time you drive your car and wonder if your engine is going to self-destruct, schedule your bearing upgrade.
Risk Aversion. If you're risk averse and aren't willing to risk the chance you could end up with a vehicle worth very little, schedule your bearing upgrade.
Resale. If resale value matters to you, then schedule your bearing upgrade as it will open up more potential buyers for your vehicle. Some buyers won't even consider a car without the upgrade, and at a minimum anyone interested in your car will deduct the cost of the bearing upgrade from their offer, so you may as well enjoy the benefits described above!
Schedule Your IMS Bearing Upgrade on Your Porsche in Ann Arbor. Drive Further
At Rennstatt, we've got a certified passion for Porsche! Our Porsche technicians work hard to ensure that your vehicle is performing at its best. When you're ready to upgrade your IMS bearing, give us a call at 734-761-1088. We're happy to help you with all your Porsche maintenance and repair needs.