Hybrid Technology and Safety Features You Should Know!
---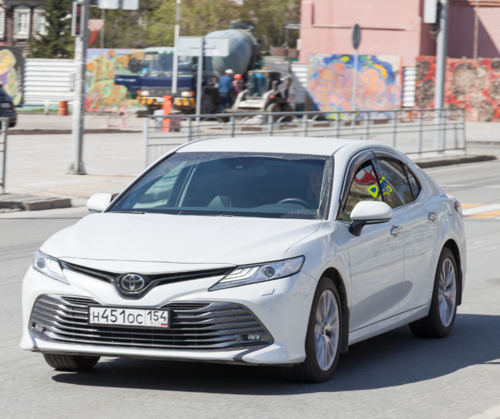 Hybrids are growing in popularity! With new technology and safety features these are some of the safest vehicles on the road today.
Did you know Hybrids are powered by both gasoline and electricity? The electric motor uses battery power to move short distances, and as the engine runs, the battery recharges so you can solely operate on your battery. Your vehicle's energy efficiency is dependent on the environmental conditions in which you live and your daily driving habits.
Technology Features:
Idle start-stop – When you come to a complete stop, your engine will temporarily turn off to save on fuel and reduce carbon emissions.
Engine power assist – When you travel at faster speeds, the electric motor can help the Hybrid engine by giving more power to accelerate.
Regenerative braking – The electric motor can be used to slow you down. However, conventional brakes are still used for emergency braking and when you're fully charged up.
Save Money with Less Maintenance!
Hybrids still have to be serviced, but less often. Gas-powered engines require more maintenance because there are more components that are working hard to make your engine go.
Typically, Hybrid vehicles need the following mileage-based maintenance:
· Brake system and fluid inspection
· Cooling system inspection
· Air conditioning system maintenance
· Steering and suspension — including your tires and alignment check
· 12-volt battery replacement – This battery powers your low-voltage systems, like your lights and the radio.
· High-voltage battery replacement
· New tire changes – Hybrids often require newer tires, more frequently due to battery weight.
Schedule Hybrid Service in Ann Arbor at ArborMotion
If you're experiencing problems or are in need of routine maintenance, our Hybrid Specialist can take a look and run diagnostics on your vehicle. Call ArborMotion for Hybrid service in Ann Arbor at 734-761-1088 to schedule your appointment today!