High Voltage Battery Replacement for Your Hybrid
---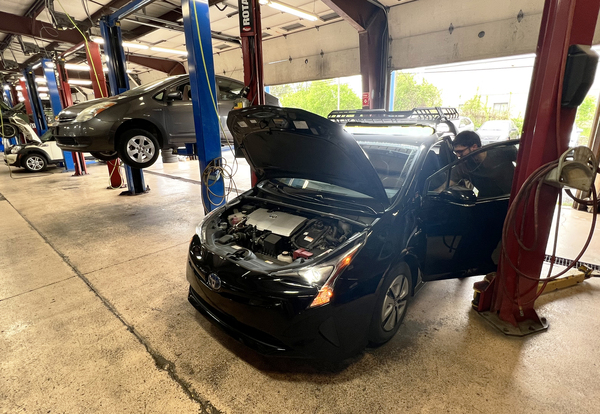 Let's face it! Hybrid batteries have a limited life span. Most hybrid batteries have an eight-year or 100,000-mile warranty, according to Bumblebee Batteries, but some can fail before then. Battery issues are common for hybrid vehicles, especially as they get older.
Don't Waste Your Time with Used Batteries
Used – These batteries are often taken from vehicles that have been in a crash. If the car was sitting unused in a salvage yard for a long time, chances are the battery will die. Don't get manipulated by a salvage yard selling used batteries at a cheaper rate! You are taking a high risk that you will need to replace your battery again quickly, and two used batteries often cost more than one OEM.
Reconditioned – These batteries are rebuilt using used modules. You definitely won't get your money's worth with this quick fix. Reconditioned batteries won't last you as long as your original battery, costing you more money down the road.
Aftermarket Non-OEM – If you choose to go this route, these parts won't last as long. This is true with the vast majority of all non-OEM parts. At ArborMotion, we recommend OEM battery replacement when your battery fails in your hybrid. OEM replacement parts will meet the original manufacturer specifications.
Is Hybrid Battery Testing Available at ArborMotion?
We can test your hybrid battery, comparing the weakest and strongest modules. We use OEM testing tools to give you the best estimate of battery life left. We can't give you an exact date that your battery will fail, but we will be able to guide you on your OEM hybrid-battery replacement timeline.
Schedule High Voltage Battery Replacement for Your Hybrid at ArborMotion
If your hybrid battery has failed, our Hybrid Specialist can take a look and run diagnostics on your vehicle. Call ArborMotion for Hybrid service or repair in Ann Arbor at 734-761-1088 to schedule your appointment today!