Gwyn Hulswit - ArborMotion's "Customer of the Month" (August 2017)
---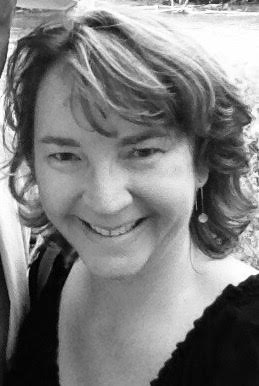 HOW LONG HAVE YOU BEEN BRINGING YOUR VEHICLE(S) TO ARBORMOTION?
I have been a very happy and enthusiastic customer of ArborMotion since 2008.
WHAT VEHICLE(S) DO YOU HAVE SERVICED AT OUR SHOP?
My 2001 Toyota Echo – it is by far not the nicest car in the shop but I love it and as the original owner I feel a duty to take care of it. I have 202,000 miles on this car and it is still running perfectly, in large part because of the quality of care it receives from the technicians at ArborMotion.
I have also taken in extended family members' cars to ArborMotion to get them detailed as surprise gifts (hint, hint, to the readers out there – car details make great gifts, especially as an unexpected surprise).
HOW DID YOU FIRST HEAR ABOUT ARBORMOTION?
I worked at SafeHouse Center when ArborMotion began its "Change Your Oil, Change a Life" campaign in 2008. I was incredibly impressed with ArborMotion's philanthropic business model and wanted to support a company that was uniquely finding ways to support nonprofits. I continue to be impressed with ArborMotion's commitment to the nonprofit community and love that they have found a way to increase their support to other nonprofits through their Steer the Cheer campaign.
WHY HAVE YOU KEPT BRINGING YOUR VEHICLE(S) TO ARBORMOTION OVER THE YEARS?
I continue to bring my car to ArborMotion both because of the service and because of the people. My experiences with ArborMotion have always exceeded my expectations. I always feel confident that my car is in good hands when I bring it in to be serviced.
My nephew is an auto mechanic and through his observations I know how unusual ArborMotion is to have such a high-functioning team at all levels of the business. I value the longevity of the staff and love that I have known many of the ArborMotion team members for many years.
IN YOUR OPINION, WHO IS THE FUNNIEST MEMBER OF THE ARBORMOTION TEAM?
Jason. His observational humor is always on the mark.
DO YOU LIVE IN THE ANN ARBOR AREA?
I live in Ypsilanti.
DO YOU UTILIZE OUR SHUTTLE SERVICE FOR YOUR APPOINTMENTS?
I often do utilize the shuttle service and find all the drivers to be great fun to talk to on the drive to work or home. As a one-car household these shuttle services are quite necessary for us to continue with our day while our car is being serviced.
HAVE YOU MET ANY OF OUR TECHNICIANS?
I have had the opportunity to meet several technicians – both when they have come to talk with me about my car to explain something more in-depth, and at nonprofit events that ArborMotion supports.
WHAT DO YOU THINK SETS ARBORMOTION APART FROM OTHER INDEPENDENT SHOPS AND/OR DEALERSHIPS?
I have complete trust in the information that is shared with me about my car. I depend on a partnership with a shop that is trustworthy, dependable and honest. I especially appreciate that ArborMotion will share with me what work is necessary and what is recommended but is not an immediate need. I always walk away feeling more knowledgeable about my car and that I have been able to make an informed decision about what next steps should be taken.
HAVE YOU RECOMMENDED ARBORMOTION TO ANY OF YOUR FAMILY AND/OR FRIENDS?
Most definitely! I love to recommend ArborMotion to friends and family and am completely confident that once they begin taking their cars to ArborMotion that they will quickly understand my enthusiasm and become long term customers themselves.