Get Your Car Ready for Spring!
---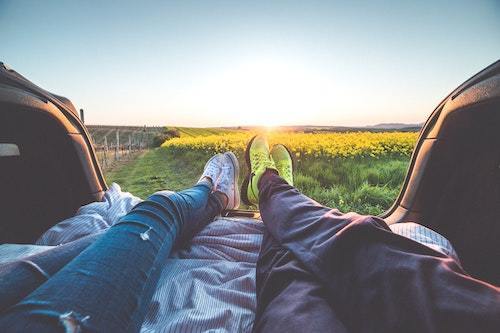 Alignment
There's nothing worse for your car's alignment than winter driving. Potholes, curbs and even chunks of ice or hard snow can wreak havoc on your alignment. When that goes bad, there go your tires. Uneven wear is the biggest reason for premature tire replacement. Make them last thousands of miles longer by having ArborMotion check your alignment!
Check Fluid Levels
Bring your car to ArborMotion to top off your engine oil, power steering, brake fluid and coolant.
Hoses and Belts
We can look for cracks, fraying or excessive tearing, and replace them when it's necessary.
Battery
Making sure your battery is in tip-top shape is important. If your car has been doing a lot of sitting due to the lockdown, working from home or restricted travel, lack of use can actually drain your battery. We can do a battery load test to make sure you won't get stranded.
Brakes
Come in and get a brake inspection. We'll check your pads, rotors and brake fluid to make sure you have optimal braking.
Steering and suspension
Make sure you get your shock absorbers, struts, and ball joints inspected for wear.
Visibility
Everyone in the State of Michigan knows spring is our rainy season. Old wipers cause those irritating streaks across your windshield and new wipers will make you smile!
Schedule a Maintenance Service
Regular car maintenance, such as oil changes, air filters, fluid services and proper tire inflation will keep your car in great shape and save you money on gasoline.
Schedule Service on Your European, Asian or Domestic Car Today!
We'd love to be your go-to repair shop to help ensure you and your family are safe on the road. Bring your vehicle to ArborMotion and we'll have it running in tip-top shape in no time. No question is too big or small. Call ArborMotion at 734-761-1088 to schedule your appointment today! Our professional team would love to take care of you and your domestic, Asian or European made vehicle.