Engine Diagnostics for Your Hybrid
---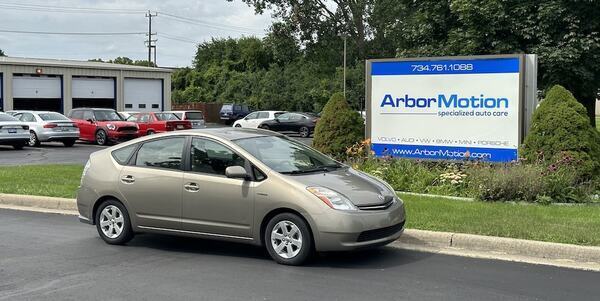 Are you having engine trouble?
Are you getting a "Check Hybrid System" alert? Don't know what it means?
ArborMotion has a dedicated Hybrid specialist who can diagnose and repair engine issues on your Hybrid vehicle. If the "Check Hybrid System" warning pops up, you may experience reduced engine performance, malfunction of your car's Hybrid system, or increased fuel consumption.
Hybrid's warning systems are complex, so it can be a challenge to diagnose the problem. The Hybrid experts at ArborMotion have the diagnostic tools necessary to determine what's causing the alert, which could be caused by one of the following:
1. Blown fuse – If the fuse fails, your battery won't work.
2. Inverter failure – If the inverter fails, it won't produce enough energy into the alternating current for the battery system.
3. Battery Cell(s) failure – If your battery charge changes quickly from full to empty, then your battery could have a defective cell in its module.
4. 12V battery needs to be replaced – If your car fails to start, or if you experience problems with other electronics in your car, you may need to replace your battery.
Schedule Engine Diagnostics for Your Hybrid at ArborMotion
If you're having engine problems or getting a "Check Engine" alert, our Hybrid Specialist can take a look and run diagnostics on your vehicle. Call ArborMotion for Hybrid service in Ann Arbor at 734-761-1088 to schedule your appointment today!