Common Volvo Repairs
---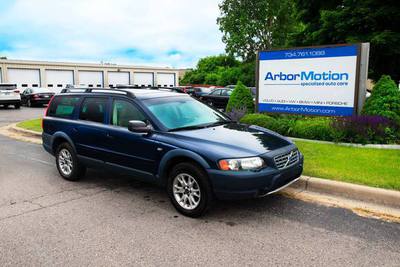 Are you a Volvo owner?
Are you thinking about buying a Volvo?
Either way, you should be aware of the most common repairs that come along with owning a Volvo. At ArborMotion, a lot of our customers are Volvo owners and we want to make sure you're not in for any surprises.
Common problems that might need repairs can be identified by noises coming from certain parts of your vehicle. If you have a Volvo wagon or SUV from 2008 or newer and you hear a squeaky noise in the rear suspension, a rear whining noise or a whistling/whine noise from the engine, your vehicle should be checked out. We have the proper Volvo special tools to solve your rear end squeak, a terrific solution to what used to be an expensive fix for the rear whining noise (call us about that one!) and the factory diagnostic equipment to solve the mysterious whistling noises from your engine.
Another noise to watch out for is a clunking sound coming from the front suspension while going over bumps in 2001-2007 Volvos. We have the special tools that fix that as well.
We have amazing technicians who specialize in Volvos! You're always more than welcome to stop by and take a drive with either Nick, our shop manager, or one of our service advisers and explain the noise.
There's no cost to do a drive along! This way our professionals can narrow down where the noise is coming from and give you an opportunity to talk to the technicians directly. This leads to a smoother service appointment!
Volvo Repair in Ann Arbor: Schedule Service Today
Even if you're not hearing these specific noises, or different ones, please don't hesitate to call and ask for Nick or the service advisers to check it out! We want to make sure that your vehicle is not only safe for you but for your family as well. We treat our customers like family! Contact ArborMotion today – we specialize in Volvo repair in Ann Arbor.