Christmas Gifts to Give to Your Car
---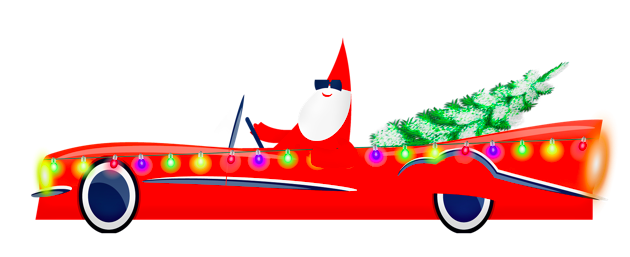 Christmas is the time for giving, so why not give your car the love it deserves? Here are some gift ideas for the car enthusiast or even for you!
Floor Mats –Snow means slush is also on the way. Protect your vehicle's floors and interior with heavy-duty floor mats. You can easily dump the liquid, dirt, debris, sand, mud and pet fur that accumulates, then easily slide the mats back into place.
Car Detailing – Interior and exterior detailing can make a world of difference! Your car can feel brand new again. Exterior detailing can help protect against winter's harsh elements while interior detailing can improve your comfort level.
Roadside Assistance – This is a fantastic gift to give yourself or a loved one. If your vehicle happens to get a flat or if the snow/ice cause you to go off the road, roadside assistance is there for you! They can help dispatch emergency vehicles and some will even stay on the phone with you until help arrives.
Portable Cellphone Charger – This can also be a great gift in case of an emergency. All cars come with a charger built into the vehicle, but a spare battery that can charge your phone is a nice addition. Having a fully charged phone when you leave your home in the winter can be a life saver. They can be purchased online or at Best Buy for anywhere between $10 and $50, depending on how much power they can store.
Schedule a Service Today with Foreign Car Repair Specialists in Ann Arbor
At ArborMotion, we specialize in foreign car repair in Ann Arbor. All our technicians are ASE certified and three have ASE Master Technician certifications. If you want a reputable technician who specializes in your brand of vehicle, schedule an appointment with us toda