What Does the Check Engine Light Mean?
---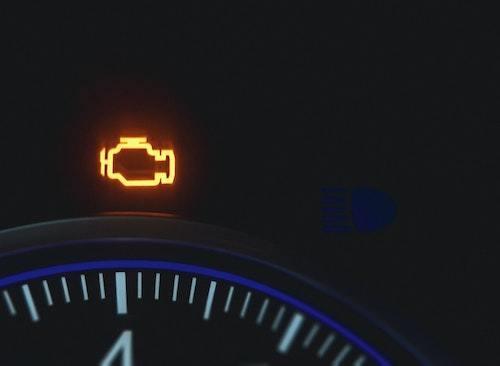 Is your check engine light on?
What does it mean?
Should you drive with your check engine light on?
No! You should get to where you're going quickly, but the light is a sign that you need to have your vehicle checked out by a skilled technician as soon as possible. If the light is flashing, shut the car off immediately, do not drive any further and have your vehicle towed to your repair shop. A flashing light means that damage may have occurred and driving further will only make it worse.
Possible reasons your check engine light comes on include but are not limited to:
Dirty, defective or clogged mass airflow sensor
Vacuum leak from your intake manifold gasket, vacuum line, or PCV hoses
Weak fuel pump
Clogged or dirty injector(s)
Exhaust leak
Failing O2 sensor
Faulty air/fuel ratio sensor
Failing or clogged catalytic converter
Clearly, your check engine light can be triggered by many possible causes. Avoid guessing, and get your car inspected by the experts!
Schedule Service on Your Domestic, Asian or European Vehicle Today!
Recommended repairs should be addressed before you hit the road for any trip. We'd love to be your go-to domestic, Asian or European auto repair shop. Bring your vehicle to ArborMotion and we'll have it running in tip-top shape in no time! At ArborMotion, we care about your safety! No question is too big or small. Call ArborMotion at 734-761-1088 to schedule your appointment today!