A Brief History of the Daimler-Benz Company
---
ArborMotion has been servicing Mercedes-Benz for over 30 years! We're proud of our work and we love our Mercedes customers. Mercedes-Benz has been producing high quality, luxury vehicles since 1926!
This is a brand that knows exactly what their customers want and deserve. Not only does this come across in the vehicle, but it also shows in the technicians who take care of them. At ArborMotion, our technicians make sure that your Mercedes leaves our shop better than when it came in.
This high level of service is key at ArborMotion and at Mercedes-Benz. Let's take a look at how this massive company came to be.
Karl Benz created the first "ground-based, internal combustion powered vehicle" in 1886. This was a three-wheeled vehicle that had a steel tube frame, wooden panels and a small gasoline-powered engine with a 2/3 horsepower. This vehicle received a patent and was then called the Patent Motorwagen.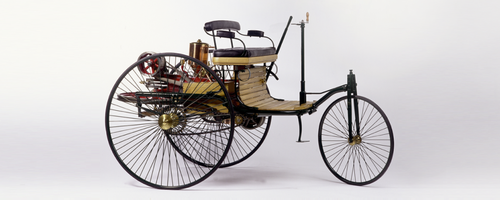 Bertha Benz, Karl's wife, actually funded the project but her name couldn't go on the patent as a co-creator because women at that time weren't allowed to create patents.
However, Bertha was the first person to take a road trip in a Benz vehicle. Bertha and her two sons, Eugen and Richard, traversed horse trails on a 120-mile trip from Mannheim to Pforzheim; remember there were no roads back then.
Now, we understand how Benz became Mercedes-Benz, but where did the name Mercedes come from? Emil Jellinek, a big client of Daimler-Motoren-Gesellschaft, had a daughter named Mercedes. Mercedes was then registered as a trademark in 1902.
In the 1920's, Henry Ford's Model T was being built and successfully sold in Germany causing unwanted competition for the Daimler-Benz company. To help keep the company healthy, Daimler Benz diversified by building alternative products including bicycles.
Mercedes-Benz even tried their hand in space. They started off with non-land-based transportation experimentation, but nothing came of it. However, they did actually design a personal spaceship for the 1987 sci-fi movie "Spaceballs." In the movie, the princess uses her Mercedes-Benz spaceship to escape from Planet Drudia and Prince Vallium!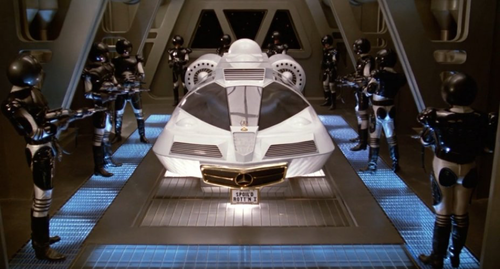 Germany is thought to be the "cradle of the car industry" and the city of Stuttgart is especially well known for its automotive heritage. This is where Karl Benz invented the Patent Wagon, Gottlieb Daimler and Wilhelm Maybach started Daimler, and where Porsche and Bosch and Mahle all got their start. Most definitely the "Detroit" of Germany.
Schedule Mercedes Service in Ann Arbor
As you can see, Mercedes-Benz has been perfecting their vehicles for years. This company gives their absolute best to their customers and here at ArborMotion we strive to do the same. ArborMotion has been trusted to work on your Mercedes-Benz vehicles for over 30 years, and we'll continue to do so for at least another 30! Bring your vehicle in and have a chat with one of our service advisers. We love our current customers and we love meeting new ones.
Here at ArborMotion, we take care of your luxury vehicle as if it were our own. Schedule your appointment for a Mercedes service now.