ArborMotion's Annual Physical for Your Vehicle
---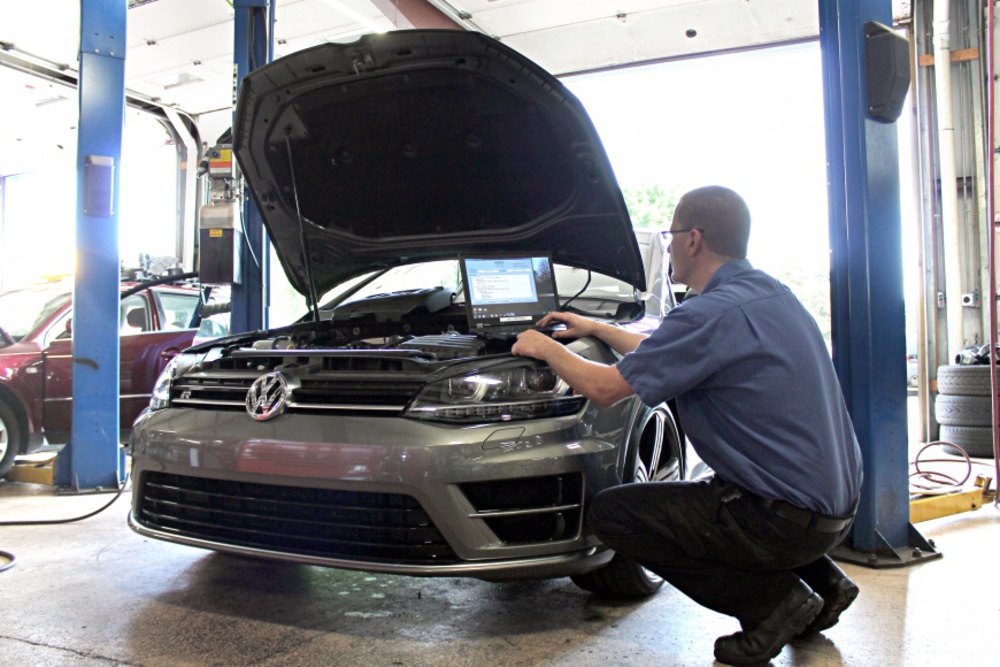 ArborMotion's Annual Vehicle Physical
One of the most common New Year's resolutions is to take better care of one's health, and just like a yearly physical is recommended by your medical doctor, your vehicle's doctors at ArborMotion suggest the same for your car.
ArborMotion's Annual Physical is a yearly (or every 10,000 miles) checkup of your vehicle's overall health. We took the majority of all inspections that vehicle manufacturers recommend, and combined them into one, all-encompassing examination of your car from bumper to bumper.
When it comes to health, (whether you're a human or a Honda), preventative measures are key. It is always best to diagnose problems as early as possible in order to prevent them from getting worse as time goes on.
Our Annual Physical is a great way to keep current on your vehicle's maintenance, and it is definitely a "must" if you need a pre-purchase or post-purchase inspection when purchasing a vehicle.
This comprehensive inspection takes just over an hour to complete and includes the following: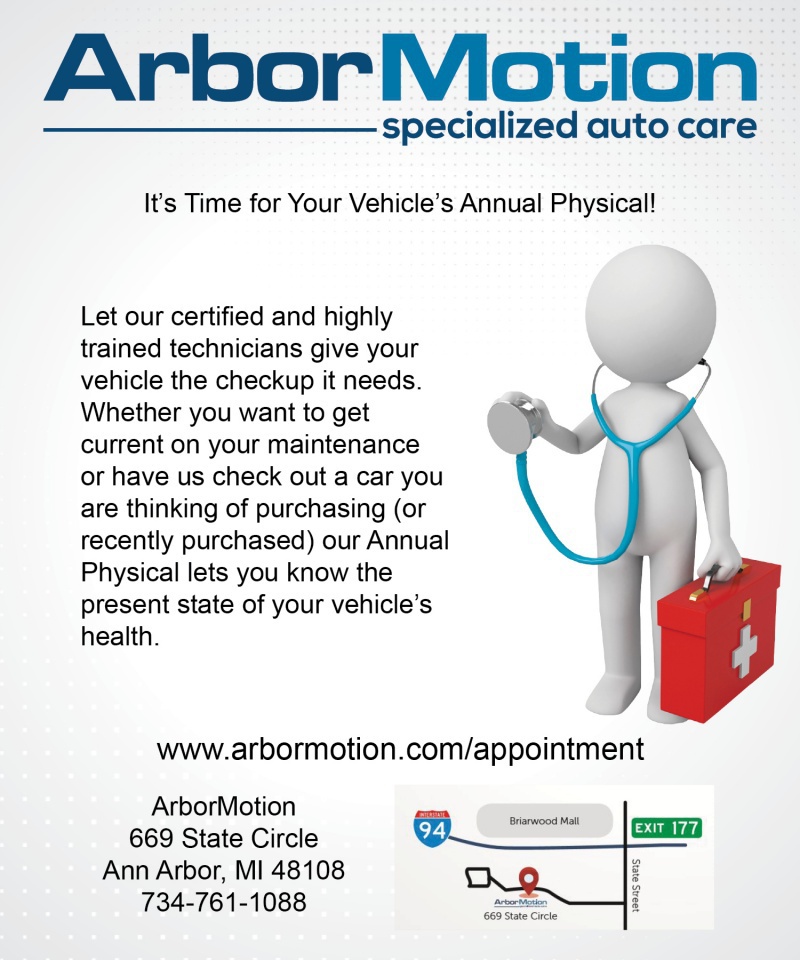 EXTERIOR INSPECTION
Clean & Lube Sunroof/Convertible Top
Lubricate Latches, Hinges, Wiper Pivots, Lock Cylinders, Safety Catches
Windshield
Wiper Blades
Lights (Interior & Exterior)
Body Damage
Sunroof/Cowl Drains
Lens Condition
TEST DRIVE
Transmission
3 to 5 Mile Road Test
Check Cruise Control
Check for any Noise/Vibration
Check Gauges/Warning Lights
FLUID CHECKS
Engine Oil
Transmission Fluid, If Equipped with Transmission Dipstick
Power Steering Fluid
Coolant Protection Level
Brake Fluid
Differential(s)
Washer Fluid
UNDER HOOD INSPECTION
Scan Control Modules
Check Belts
Inspect Air Filter (If Accessible)
Electrical System Test of Battery, Alternator and Starter
Inpsect Engine Mounts
UNDER CAR INSPECTION
Suspension/Steering
Alignment Check
Fluid Leaks
Exhaust System
WHEELS
Inspect Wheels (Bent/Damaged)
Inspect Tire Condition
Check Tire Pressure Including Spare Tire (Before And After)
Check Spare Tire Condition
BRAKES
Check Pad Measurements
Inspect Rotor Condition
Inspect Caliper Condition
Inspect Brake Lines
To schedule your vehicle's Annual Inspection, please call us at (734) 761-1088, or you can book it online!