Import and Domestic Auto Repair Near East Horizons
---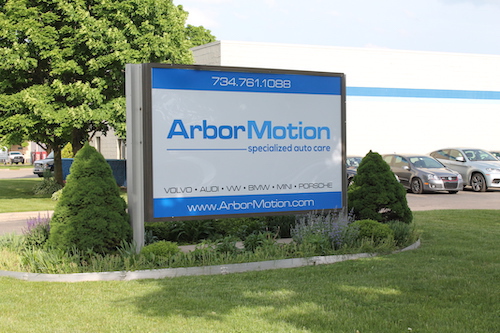 Did you know a great auto repair shop is just minutes from your home? Want the convenience of a close shop AND technicians who know your vehicle inside and out? Treat your vehicle to outstanding service less than 3 miles from home at ArborMotion!
We have specialists for each brand we service. Experience with each manufacturer is the key to performing the correct repair and doing it right the first time. Your vehicle receives a professional hand wash with every service and our daily door-to-door shuttle service makes your auto repair experience easy and convenient! For 34 years we have been Ann Arbor's go-to shop for quality Import and Domestic auto repair.
Our auto repair and maintenance services include:
Oil changes and routine maintenance
Brakes service and repair
Wheel alignment and service
Engine performance and diagnostics
Air conditioning service and repairs
Steering and suspension service and repairs
Exhaust system repair and service
Rated 4.8 Star Service on Google!
"WOW! What service! I have taken all of my vehicles to the wonderful team at Arbormotion and I am continually impressed by their amazing customer service, knowledge and professionalism! Keep up the great work! Thank you!"
Mortgage Guy Bill, Google Review
Check out our Google rating to see what our customers think about our service.
Schedule Routine Maintenance on Your Car Today!
We want you to be safe and cautious on the road! If you ever feel something is wrong with your vehicle, like noisy brakes or even just streaky windshield wipers, please bring your vehicle to your friendly East Horizons neighborhood mechanic, ArborMotion.
Our technicians will make it right! Give us a call or shoot us an email, we're more than happy to make you an appointment today!