Meet Tim Pott - ArborMotion's Team Member Spotlight
---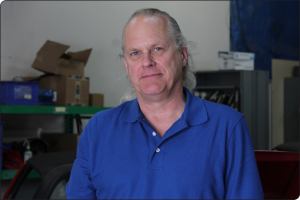 Timothy Pott is ArborMotion's Technical Director.
How did you choose your profession?
I didn't choose this profession, it chose me. After a year of college, I decided that academia wasn't for me. I had always played around with cars and motorcycles in high school and decided to look into auto mechanics as a profession. I went to a trade school in downtown Detroit that had a very thorough and robust educational program. A year later I graduated and never looked back.
What was your first automotive job?
During my year at a vocational school, I worked in the afternoons at a small, independent repair shop that specialized in VW and Porsche cars. I was essentially the bottom rung, trainee. It was an eye opener and could have easily discouraged me but I was determined and kept at it.
How long have you been doing what you do?
I've been an automotive technician, shop owner, or manager in the auto repair industry since 1971.
What certifications do you hold?
I've been Master Certified by ASE (Automotive Service Excellence) since 1974. The ASE certifications meet the requirements for the State of Michigan. I also have L1 (advanced level specialist) certification through ASE.
What unique challenges and rewards come from working on high-end vehicles?
Modern vehicles have become incredibly complex due to the ever changing emissions and safety laws. Most of these regulations have made cars so much better but those improvements do not come without a certain amount of pain and expense. We are constantly dealing with a steep learning curve that requires on-going education. Learning the new technology and solving the problems that arise as a result are by far the biggest challenges in this industry.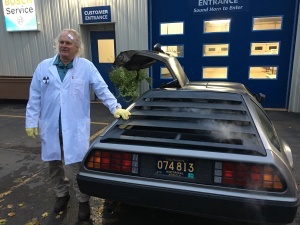 What is the weirdest thing you have found in a car during a job that should not have been there?
Lots of stuff: Large quantities of drugs, especially in the 80s. Dead animals wedged into the underbody, mostly cats. Guns. The most interesting thing I encountered was when I opened a trunk of a car that had been traded in at a dealership to find an attache case laying open with negotiable bonds … a lot of them. This was reported to the Sales Manager who contacted the customer and they were returned to him.
What are you known for professionally? What do you have a knack for?
External to the business I am known for my expertise in Porsche repair. Porsches have always been my focus and I am extremely passionate about these cars. Internally to the business I am known for my ability to solve problems. Whether it is finding a solution to a difficult performance issue, an electrical problem, or fabricating a special tool to get a job done more easily.
What are you most passionate about professionally? What most excites you about your work & the contribution you can make?
Solving problems. There is no greater gratification in resolving a difficult issue that has been plaguing a customer.
What are you passionate about personally? What do you really enjoy? What can't you stop talking about?
Cars, racing, improving my skills as a technician.
Where can we find you when you're not working? What's your favorite way to spend a weekend or a Sunday afternoon?
Rehab